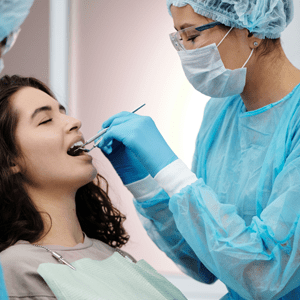 You might have often heard people complain that they could not sleep well as their sleep was disturbed by their partners loud and continuous snoring. A Snore is generally referred as to a snort or grunting noise made by people when they are asleep. Snoring is a very common condition and is seen in many these days.
Although occasional snoring must not necessarily be a thing to be worried about. What needs to be taken into consideration is long continued snoring as these may signal something more complex and disturbing such as sleep apnea.
What exactly is Sleep apnea?
It's a kind of sleeping disorder where you stop breathing for few seconds in your sleep at different intervals of time throughout the night.
How do I know if I am suffering from apnea how is it different from regular snoring?
Snoring is generally a snorting sounds that you make in your sleep and is not a prolonged condition. If your partner observes a pattern with loud snoring and then a pause and again you resume back to breath with a choke or snort sound this may indicate sleep apnoea. Apart from loud and continuous snoring some other symptoms that indicate that you might be suffering from these symptoms:
Headaches in the mornings.
Dry Mouth when you wake up.
Waking up repeatedly at nights to urinate.
Sleep disorder can be categorized mainly into 2 types depending on how your breathing has been affected.
Obstructive: This is caused when the airway passage is blocked making it impossible for you to breathe.
Central: This kind of apnea is when you fail to instruct the muscle to breathe
People who are at a greater risk of being affected by this disorder
People above the age of 40
People suffering from obesity
It can also be a hereditary
Why do I need to get treated by this?
The sole thought about not breathing during your sleep must be the most important criteria to get it treated. Apart from this, sleeping disorder may contribute to other general health issues such as
High BP
Strokes
Mood swings
Severe headaches etc.
So the next time your partners complaints about your loud snoring, do not take it casually. Visit your dentist and talk them about it.
We are Here to Help
If you are concerned about sleep apnea treatment contact us at rancho mirage, let Dr. Keerthi Senthil know to discuss more on this.