Are travel hassles and time constraints preventing you from seeing a dentist?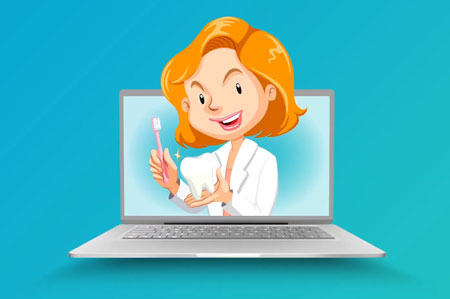 This is why we at Implants Guru glad to introduce Virtual Dental Consultation. It means you don't need to visit our Dental Office in Rancho Mirage for your initial consultations. Instead, receive a Virtual Consultation in 3 easy step process from the comfort of your home.
What is Virtual Consultation?
Virtual Consultation is an advanced video consultation platform that allows patients to receive virtual consultations from their dentist without making an in-office visit.
How does It work?
First, take a few good quality pictures of your front teeth, upper teeth, and lower teeth. Fill the required details as well as describe your dental concern and upload these photos.
Our dentist will record a personalized video consultation based on the provided photos with the right recommendations and treatment procedures along with referable patient education videos.
You will receive a secured consultation video (HIPAA Compliance) with password protected. You can go thoroughly with the video consultation along with your loved ones and you can schedule an appointment to proceed with dental treatment.