Porcelain Dental Veneers To Rebuild Your Smile in Rancho Mirage, Palm Desert, Palm Spring, Coachella Valley, Cathedral City, La Quinta, Desert Hot Springs, Yucca Valley, Indian Wells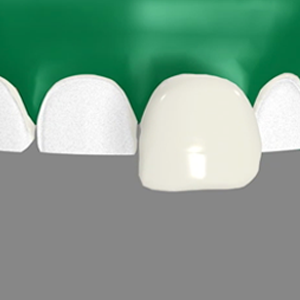 A beautiful smile is undoubtedly the most priciest ornament a person can wear. The smile gives great confidence to a person making him/her look young, healthy and more approachable. It is considered to be one of the first things people notice when they meet a person. People believe that a good-looking smile can greatly aid in career growth. When there are minor teeth errors in the visible front teeth, the smile can be less interesting. This can reduce the confidence of the person, as a result of which he/she may refrain from smiling. Dental veneers are among the most effective cosmetic solutions that can transform the teeth and beautify the smile of a person. Our dentist can create wonders with the help of dental veneers. Our cosmetic solutions have helped many people from Palm Desert, Palm Spring, Coachella Valley, Cathedral City and surrounding communities own healthy and beautiful smiles. If you have an idea of a perfect smile, come speak to our Implant dentist in Rancho Mirage. Our oral care can help you realize your dreams.
What makes a smile more/less interesting?
The esthetic science considers a number of factors as key aspects of a good-looking smile. The shape, size, color and alignment of teeth are among these key aspects. But the science of a beautiful smile is not that simple to understand. It requires several years of experience, knowledge and skills to be able to craft the perfect smile for a person. The cosmetic dentist who crafts the smile considers skin tone, amount of teeth visible, color of lips, the smile-line and many other factors when designing the smile. Dental veneers are fabricated in such a way that there is improvement in proportions, size, shape and visibility of the visible front teeth. Following are some of the errors of teeth that can be changed with the help of dental veneers.
Misshapen teeth
Shortened crown
Misalignment
Gaps between teeth
Discolored teeth
Dental veneers treatment process
Crafting a good-looking smile with the help of veneers is truly challenging. During the initial examination dentists perform thorough oral check up and take pictures of teeth. Tooth decay may have to be treated before going ahead with the cosmetic procedure. With the help of pictures, dentist addresses various teeth errors and designs the smile. The changes are explained to patients. The teeth should be prepared with the help of local anesthesia. This creates space for bonding the veneers.
Depth reduction burs and other dental instruments are used to prepare teeth. Impressions of prepared teeth are taken and acrylic veneers are created at our office. These veneers are bonded over the teeth until the permanent veneers are fabricated in the lab. During the second visit, the temporary veneers are removed and the teeth are cleaned. Dentist checks the fit of permanent veneers and bonds them over teeth using dental cement. Patients are informed about how to protect the veneers.
Our experienced team provides comprehensive dental care for all your dental need. We serve the people of Rancho Mirage CA and other surrounding areas such as Palm Desert, Palm Spring, Coachella Valley, Cathedral City, La Quinta, Desert Hot Springs, Yucca Valley, Indian Wells.