Dental Veneers Services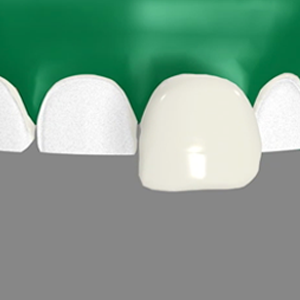 A beautiful smile is an ornament which is worth protecting and preserving. When there are errors in visible front teeth the smile may become less interesting. Dental veneers are porcelain shells that are designed to enhance the smile. The shells reshape front teeth to improve shape and proportions. They are effectively utilized by our dental professionals at Rancho Mirage office. Our cosmetic dental treatment has helped us craft amazing smiles for patients who visit us from La Quinta, Desert Hot Springs, Yucca Valley, Indian Wells California and surrounding communities. If you have an idea of a perfect smile, come speak to our Rancho Mirage Dentist.
What makes a smile beautiful?
There are several factors that are associated with the esthetics of the smile. The size, shape and color of teeth, the gum-line, the lips, facial shape, smile-line and other factors are pivotal in the esthetics of smile. Cosmetic dentists who have years of experience in performing smile makeover, can gauge the needs of patients after thorough analysis of teeth and gums. Dental veneers have been one of the most widely recommended cosmetic solutions to correct errors in front teeth. These porcelain shells can address the following esthetic problems.
Misshapen teeth
Chipped teeth
Gaps between teeth
Discolored teeth
Minor misalignment
Shortened crown
Dental veneers – Treatment process
The first and foremost step in a smile makeover process is to examine teeth and gums and to make a note of esthetics needs. Pictures of teeth are taken which help us in noting down the errors and designing the smile. After noting down the esthetic problems with the smile, our dentist discusses the treatment options. Dental veneers are thin shells made of porcelain. The shells provide a more natural appearance to teeth. The visible front teeth are reshaped accurately. This completely transforms the appearance of the smile.
Natural teeth should be firstly prepared to create space for bonding dental veneers. This may be done with the help of local anesthesia. Dental burs may be used to remove some portion of the enamel layer at the front. Impressions of prepared teeth are taken. Acrylic veneers are created at our office which cover the natural teeth until the permanent veneers are fabricated in the lab.
The second stage of treatment involves removal of temporaries and cleaning the teeth. Dentists check for fit of permanent veneers before bonding them in place. Once the permanent veneers are bonded over natural teeth, the smile looks more attractive and healthy.