Dentures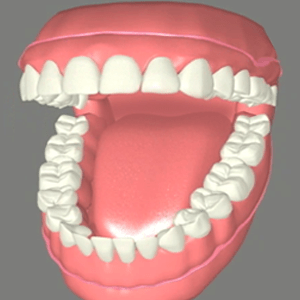 When all or most of the teeth are missing, a restoration is necessary to aid biting and chewing functions and to maintain facial shape. Teeth loss can directly impact oral and overall health. Dentures for several decades have worked well as artificial teeth replacements. With advancement in prosthodontics the dentures available today have become more sophisticated. We have implant-supported dentures that have drastically improve the functionality of the restoration. Patients can enjoy their favorite food without having to worry about the inconvenience caused by teeth restoration. At Implants Guru, our dental professionals have successfully performed several dental implant surgeries to restore healthy smile in patients. We have replaced lost teeth of patients using implant-supported dentures where implants hold it in place. If you are looking for replacement for your missing teeth, make an appointment and meet our dentist. We have been associated with patients of Coachella Valley, Cathedral City, Palm Desert, Palm Spring and surrounding communities taking care of their oral health and being a reason behind their healthy smile.
How teeth loss can affect your health?
Teeth loss can lead to a number of problems in oral and overall health. Improper oral hygiene, infection and trauma are some causes for teeth loss. When teeth are lost, the bone loses stimulation and starts to shrink. This can change the shape of the face and cause facial skin to sag. Patients may lose confidence to eat hard food items. This directly affects their nutritional intake. There are other heart problems and kidney problems that are directly linked to teeth loss. Dental prostheses are developed to replace lost teeth and address the above mentioned issues.
What are dentures?
They are artificial teeth restoration which are made of porcelain and acrylic. The denture has an acrylic base which resembles gums and artificial teeth made of porcelain. Both fixed and removable type of dentures are available. When supported by dental implants, dentures function wonderfully and help in maintaining the shape of the face. They should be cleaned in order to remove food particles and prevent infection.
Types of dentures
Dentures are mainly classified into two categories namely full and partial. While full dentures replace all teeth and partial will replace few teeth in a row. Based on the type of implant mechanism that holds the restoration in place, It can be classified as bar-retained implant-supported and ball-retained implant-supported dentures. Our staff performs thorough oral check to tell patients which type of denture best suits them.
Dentures restoration process
During the first visit our dental professional checks the oral health of patients. We check the status of remaining teeth if there are any. Our dentist recommends extraction of teeth if found necessary. X-rays may be taken to check the status of supporting bone. We set a treatment plan for placement of dental implants and the surgery is performed accordingly. Implants are strategically inserted in the jawbone such that they can support the restoration. Each implant is covered with a cap and left to heal. The temporary denture may be fit over the gums in such a way that the implants do not take the load. During the next visit, we will checks if the implants have integrated with the bone. On confirmation of implant integration, the permanent dentures are fabricated at lab based on impressions taken at office. A ball mechanism or bar mechanism is fit over the implant. They are fixed in place with the help of this mechanism.
Our experienced team provides comprehensive dental care for all your dental need. We serve the people of Rancho Mirage CA and other surrounding areas such as Palm Desert, Palm Spring, Coachella Valley, Cathedral City, La Quinta, Desert Hot Springs, Yucca Valley, Indian Wells.
---