Restore Your Smile With Dentures in Rancho Mirage, Palm Desert, Palm Spring, Coachella Valley, Cathedral City, La Quinta, Desert Hot Springs, Yucca Valley, Indian Wells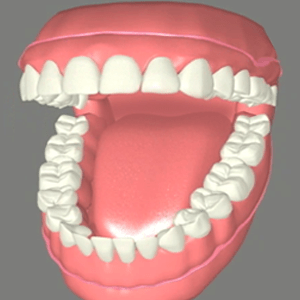 Artificial teeth replacements have aided mankind for several decades. The restorations have worked well in supporting biting and chewing functions. With the advancements in prosthodontics and dental technologies, new methods of replacing missing teeth have been developed. The restorations available today are more convenient to wear and aid multiple functions wonderfully. These teeth replacements are one of the crucial factors of oral and overall health of many patients today. If you are suffering from teeth loss and looking for dental restorations, make an appointment and visit our dental office at Rancho Mirage. We take pride in stating that our dental care has helped people from La Quinta, Desert Hot Springs, Yucca Valley, Indian Wells California and surrounding communities improve oral health and own healthy smiles.
Teeth loss and overall health
Teeth loss can occur due to various causes. Teeth decay, periodontal disease, trauma and other diseases can lead to tooth loss. When teeth are lost, the person's ability to chew food is compromised. There are many other problems that arise from teeth loss which include imbalance in nutritional intake, kidney problems, bone loss and changes in facial structure. The person may lack self-confidence which can lead to depression.
What are dentures?
Dentures are teeth replacements that are made of porcelain and acrylic. The porcelain teeth replacements are fixed over acrylic foundation that are designed to look like the gums. The restoration can be fixed over natural gums or can be supported by dental implants. The dentures that are supported by dental implants are more convenient when compared to conventional dentures. Different types of mechanisms are used to fix the denture over dental implants.
Types of dentures
Based on the number of teeth replaced dentures can be classified as partial and full. Partial dentures replace few teeth in a row while and full replace all teeth in a row. Which are supported by dental implants can further be classified as ball-retained implant-supported and bar-retained implant-supported dentures.
Ball-retained implant-supported dentures have a ball type mechanism that connects the denture to implant. Bar-retained implant-supported dentures have a bar that is fixed over the implants. A clasp holds the denture to the bar. These mechanisms give higher stability to the teeth restorations.
Restoration procedure
During the first visit our dentist performs thorough oral check up. If there are any problematic teeth remaining they may have to be extracted first. We may take X-rays to check the status of bone. The treatment plan is set on confirmation that dental implant procedure can be performed. Impressions of the gums are taken in order to prepare a temporary denture.
The first phase involves placement of dental implants in the jawbone. Two to four implants are placed in each dental arch based on the type of denture. Once the implant placement is complete the gums are sutured and an implant cap is fixed over it. A temporary acrylic denture may be prepared at our office. This fits over the gums in such a way that there is no load over the implants. The implants are left to heal for next few months.
The second phase involves checking of implant integration and fabrication of permanent denture. On confirmation that the implants have integrated with the supporting bone structure, we use bar-type or ball-type mechanism to fix the denture over implants. The permanent dentures are fabricated in lab. We check the fit of permanent denture and do the necessary corrections before fixing them over the implants.
Our experienced team provides comprehensive dental care for all your dental need. We serve the people of Rancho Mirage CA and other surrounding areas such as Palm Desert, Palm Spring, Coachella Valley, Cathedral City, La Quinta, Desert Hot Springs, Yucca Valley, Indian Wells.
---