Family Dental Care Rancho Mirage, Palm Desert, Palm Spring, Coachella Valley, Cathedral City, La Quinta, Desert Hot Springs, Yucca Valley, Indian Wells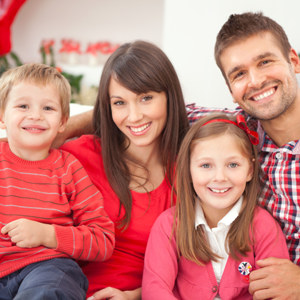 Dental health plays a pivotal role in the overall well-being of a person. Oral cavity is considered to be the window to overall health. Good oral hygiene practices and routine dental check ups are known to prevent most of the dental problems. The dental visit can help dentists look for dental problems and take care of the same. Dental professionals educate patients about good oral hygiene practices and healthy diet that can reduce the risk of dental diseases. As a family dentistry office based in the city of Rancho Mirage, CA, our team has a been offering quality care to the people of Palm Desert, Palm Spring, Coachella Valley, Cathedral City and surrounding communities. People visit our office not just to get their toothache or gum problem treated but to protect their healthy smile and improve the quality of life.
Why is a routine dental visit important?
American Dental Associations recommends that people should visit a dental office at least once in six months. This helps people prevent dental problems and upgrade their oral health. During the routine dental visit, dentists look for signs of dental problem and take steps to cure the same. Early intervention can avoid dental infection and upgrade oral health. Patients are informed about any bad practices or food habits that can prove to be harmful to thier oral health.
A family dentist is capable of treating people of all age groups. Since the dental professional is normally associated with a family from a couple of years, he/she is well aware of the medical and oral health history of the family members. The patients too can feel more comfortable being treated by a dentist who knows him/her from a long time. Family dentists understand the needs of patients of various age groups. This helps them offer the right treatment to the person.
What happens during a routine dental check up?
During a routine dental check up, patients are firstly made to feel comfortable. Based on the age group of the patient, dentists perform the necessary oral check. The medical and dental history is noted down. Dentists look for signs of dental infection. X-rays and impressions of teeth may be taken when found necessary. Professional dental cleaning may be performed by the hygienist. If there is tooth decay, the tooth is treated and restored using appropriate dental materials. Fluoride application may be done if found necessary. Dentists check for signs of gum diseases and malocclusion. If there are any particular dental issues that needs to be addressed, patients are informed about it. Treatment options are explained so that the patient can make an informed decision. Oral cancer screening may also be performed during the routine visit. When people are well-aware of dental problems and the ways to prevent the same, the community is healthier and happier.
Our experienced team provides comprehensive dental care for all your dental need. We serve the people of Rancho Mirage CA and other surrounding areas such as Palm Desert, Palm Spring, Coachella Valley, Cathedral City, La Quinta, Desert Hot Springs, Yucca Valley, Indian Wells.