Cosmetic Bondings in Rancho Mirage, Palm Desert, Palm Spring, Coachella Valley, Cathedral City, La Quinta, Desert Hot Springs, Yucca Valley, Indian Wells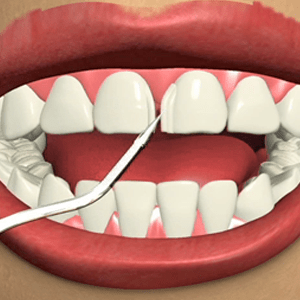 A beautiful smile can boost your self-confidence and make you more approachable. It can score high when creating a good first impression. This is one of the reasons why many people in the United States look for ways to improving the esthetics of the teeth. Chipped teeth, gaps between teeth and discoloration of teeth are few factors that can make the smile less attractive. A cosmetic dentist reshapes such problematic teeth to transform the appearance of the smile. So how is it done? Well, there are a number of ways how teeth can be reshaped. The choice depends on the suitability of the particular technique for the problem. Among the different types of cosmetic materials, cosmetic bondings are widely used because of their esthetic and functional benefits. At our Rancho Mirage, CA office, our dentists have reshaped smiles for many of our patients using dental bondings. This procedure has enabled us create wonderful smiles to many in our patient community.
Cosmetic bondings and oral health
Cosmetic bonding is not just an esthetic enhancer but it is a restoration that can reestablish damaged part of tooth, fill areas that are lost from tooth decay and give proper shape to teeth. Since the process is minimally invasive, natural teeth remain well preserved. Porcelain, which is a fine material for dental restoration, is used for dental bonding. The material can be shaped precisely to bring better uniformity in teeth structure. Porcelain can withstand load to some extent which improves the life of the restoration.
Cosmetic bonding process
The process of restoring teeth using dental bondings can be performed in a single visit. Since there is minimal preparation of teeth involved, the treatment does not require local anesthesia. The dentist may start the process by removing decayed part of tooth (if there is any) and trying to match the color of teeth using a shade guide. This helps in creating the exact color for bonding. The etching of teeth surface is done using dental instruments. This helps in improving the adhesion of the dental bonding to the natural tooth. The porcelain bond is prepared to match the natural color of teeth and is bonded over the tooth in the planned position. A special light is used to quickly harden the bonding material. The dentist may finally trim the tooth to improve its shape.
The dentist guides patients about do's and don'ts when living with cosmetic bondings. Biting on finger nails or pen caps must be avoided since the habit can damage the bond. With proper care, cosmetic bondings can last for many years.