What are the different types of dental implants?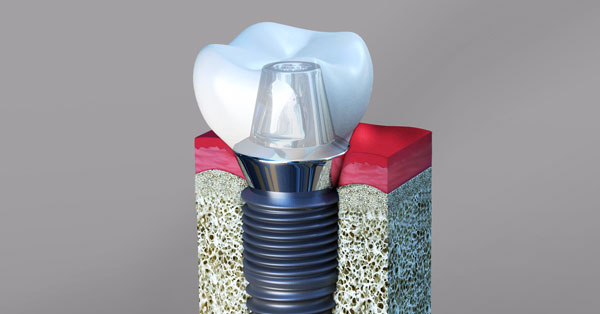 Want to find a solution to your lost teeth? Get dental implants! They come in different types and you can choose any of them according to your jaw size, bone density, space between the teeth, and position of the teeth. With the advancement of technology, some dental implants and techniques have become less invasive and involve less recovery time. So here is a list of dental implant options that you can choose from:
Endosteal- This type of a dental implant is embedded into the jaw bone where the titanium screw of the dental implant fuses with the surrounding bone, thereby firmly fixing the implant. For this to happen there should be enough bone density present in the first place.
Subperiosteal- These are for patients who don't have enough jawbone left to get the dental implants fixed. In such a case, your implants dentist will recommend you to go for this type of dental implants. It involves no drilling in the jawbone as the dental implants are placed under the gums, but above the jawbone.
All on 4 Implants- All on 4 implants is a revolutionary technique to get dentures fixed to your upper and lower jaws. It is usually for patients who have lost most of their teeth, has tooth decay, broken teeth or teeth affected due to gum disease. Instead of fixing implants for every teeth, a full set denture is fixed to the jawbone only by four dental implants. The back two dental implants are fixed at an angle of 45 degrees for greater grip and stability. All on 4 implants are also useful when the patient has a significant bone loss.
Mini Dental Implants- Mini dental implants are a non-invasive procedure to fix implant dentures. Instead of drilling a hole in the jawbone, your implants dentist will insert these titanium implants in the space created after removing the tooth root. The advantage is that it requires no surgery, the recovery is immediate, and the implants are inserted on the day of the tooth extraction. The surrounding bone fuses with the implant and to this, the dentures are fixed.
So if you want to ease your problems caused by lost teeth, come down to our office, Implants Guru, in Rancho Mirage, California for your great tooth restoration. You can contact us online from our website and get a personalized virtual consultation concerning your dental issues. We love helping people and strive to provide quality service to the community, especially for the people from Palm Desert and Palm Springs. Get a new smile with dental implants.
Our experienced team provides comprehensive dental care for all your dental need. We serve the people of Rancho Mirage CA and other surrounding areas such as Palm Desert, Palm Spring, Coachella Valley, Cathedral City, La Quinta, Desert Hot Springs, Yucca Valley, Indian Wells.