Why Dental Implants Are the Best Solution for Missing Teeth in La Quinta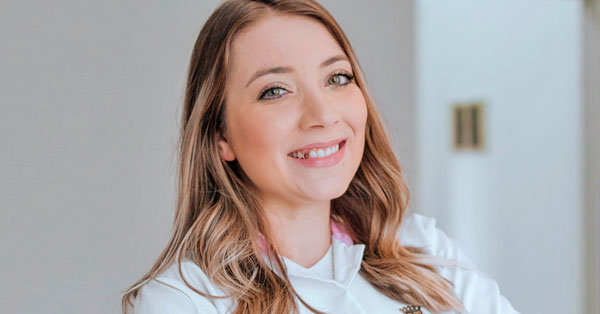 Missing teeth can be a real cause for concern, affecting not only your oral health but also your self-esteem and overall quality of life. If you reside in La Quinta and are grappling with the discomfort and embarrassment of missing teeth, there's good news: dental implants are here to rescue your smile. In this article, we'll explore why dental implants are the best solution for missing teeth in La Quinta, with a focus on their undeniable advantages over alternatives like dental crowns and the importance of regular dental check-ups in La Quinta to maintain your oral health.
Dental Implants in La Quinta - A Permanent Solution:
Dental implants are made to resemble the structure of your teeth in their natural state. They consist of three essential components: the implant itself, an abutment, and a crown. The implant is surgically placed into your jawbone, acting as a sturdy foundation for the replacement tooth. This integration with your bone makes dental implants a permanent solution for missing teeth, unlike dental crowns in La Quinta, which may require replacement over time.
Natural Look and Feel with Dental Implants:

The ability of dental implants to create a natural look and feel is one of its most amazing features. The crown placed on top of the implant is custom-made to match your existing teeth, ensuring a seamless blend. This means you won't have to worry about anyone detecting your dental work, which can be a concern with dental crowns that may not achieve the same level of realism.

Durability and Longevity:

Dental implants are built to last. With proper care and maintenance, they can endure for decades, if not a lifetime. In contrast, dental crowns, while effective, may need to be replaced every 10 to 15 years. The long-term durability of dental implants makes them a cost-effective choice in the long run.

Preservation of Jawbone Density:

Missing teeth can lead to bone loss in the jaw, causing your facial structure to change over time. Dental implants help prevent this by stimulating the jawbone just like natural teeth. Dental crowns, while restoring your smile, do not provide the same level of bone preservation.

Improved Chewing and Speech Functionality:

Dental implants offer superior functionality compared to dental crowns. They allow you to chew comfortably and speak naturally without fear of slippage or discomfort. This enhanced functionality can significantly improve your quality of life, ensuring you can enjoy your favorite foods and communicate with confidence.

Enhanced Self-Esteem:

Living with missing teeth can take a toll on your self-esteem and self-confidence. Dental implants in La Quinta provide a boost to your self-image, allowing you to smile freely without feeling self-conscious. This emotional well-being is a priceless benefit of choosing dental implants over other options like dental crowns.

Prevent Adjacent Teeth Shifting:

When a tooth is missing, the adjacent teeth may start to shift into the gap, leading to alignment issues. Dental implants fill the gap and prevent this shifting, maintaining the proper alignment of your teeth. Dental crowns, while addressing the cosmetic aspect, do not have this preventive capability.

Minimal Maintenance:

Dental implants are easy to care for and require the same oral hygiene routine as your natural teeth—regular brushing, flossing, and dental check-ups. Dental crowns in La Quinta, while not necessarily high-maintenance, may need more attention and may be more prone to damage over time.

Aesthetic and Functional Harmony:

Dental implants offer a holistic solution that combines both aesthetics and function seamlessly. They look and perform like natural teeth, providing harmony between the visual and functional aspects of your smile. Dental crowns may achieve one or the other, but rarely both to the same degree.
Transform Your Smile with Dental Implants in La Quinta:
Embarking on the journey towards a healthier, more confident smile in La Quinta has never been easier. With the exceptional expertise of Dr. Keerthi Senthil and our dedicated dental team, you can experience the transformative power of dental implants in La Quinta. These remarkable solutions not only restore your smile but also enhance your confidence and overall well-being.
Our commitment to your oral health doesn't end with the implant procedure; regular dental check-ups in La Quinta are vital to ensuring the longevity of your implants. By addressing any issues early on and providing guidance on proper oral care, we guarantee the enduring beauty and functionality of your smile. Don't let missing teeth hold you back any longer – contact us today at 760-340-5107 to schedule a consultation and discover how dental implants can bring lasting radiance to your future!