Dental Prophylaxis Rancho Mirage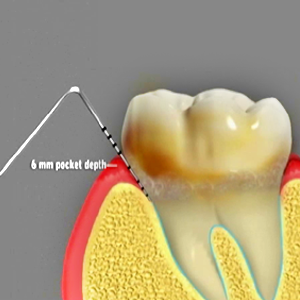 Dental prophylaxis or dental cleaning, as it is commonly called, is a procedure performed as part of preventive oral care. Our dental hygienists in Rancho Mirage offer dental prophylaxis for patients during their regular dental visit or as part of their periodontal health maintenance routine. The procedure involves thorough dental check up and clearing plaque from the oral cavity using special instruments and antibiotics. The procedure can successfully prevent dental caries, gum infection and other oral health problems.
Why is dental prophylaxis important?
American Dental Association recommends people visit a dentist once in every 6 months to prevent dental problems. These routine visits will generally involve thorough oral check up and dental cleaning. During the dental cleaning, the hygienists remove tarter and use antibiotics to clear bacteria from under the gum-line.
Plaque is a biofilm of bacteria that can feed on food particles to release harmful acids and spread infection. The hardened remains of plaque are called tarter. The tarter, once formed over teeth surface, cannot be cleared through normal brushing and flossing. The tarter poses serious threats to gum tissues and oral health. Dental hygienists use special instruments to clear the hardened plaque and improve oral health.
Dental prophylaxis procedure
Unlike deep cleaning, which is normally performed to cure gum diseases, preventive teeth cleaning or dental prophylaxis can be completed in a single dental visit. The dentist may use local anesthesia to numb the gums and teeth during the cleaning process. The tarter is removed using special instruments and the teeth surface is polished to ensure that there are no rough surfaces that can harbor plaque and increase the chances of infection. Antibiotics may be used during the course to clear any remaining bacteria after the completion of dental cleaning procedure. Our team guides patients on right ways of cleaning teeth and gums that help in minimizing bacterial activity in the oral cavity.
Our experienced team provides comprehensive dental care for all your dental need. We serve the people of Rancho Mirage CA and other surrounding areas such as Palm Desert, Palm Spring, Coachella Valley, Cathedral City, La Quinta, Desert Hot Springs, Yucca Valley, Indian Wells.