What Distinguishes a Dental Clinic From a Dental Office in Rancho Mirage?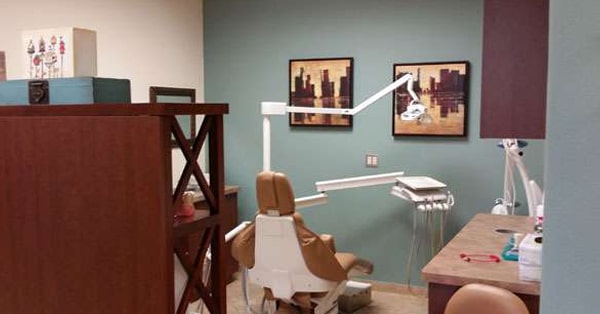 Many people consider a dental office and a dental clinic as the same thing. Well, they might sound almost indistinguishable, but they are not the same. In our previous blog we have explained about 7 tips to choose dental office and dental clinic in Rancho Mirage. However, if you want to gather more knowledge regarding the differences, read along.
What Is a Dental Clinic?
A place wherein a dentist performs dental and oral procedures is known as a dental clinic. Ideally, all the required tools are present within a single room. You can also think of a dental clinic in Rancho Mirage as a part of a dental office. Without a dental clinic, there won't be any examinations, diagnoses, and treatments.
What Is a Dental Office?
You can think of a dental office as a business establishment. In a dental office in Rancho Mirage, the dentist and other staff take care of the clerical and financial jobs. The admin staff within the office handles below mentioned tasks:
Patient Records.
Accounts receivable & Payable.
Insurance claims.
Also, a dental office in Palm Desert, houses a dental clinic. This isn't the only region where you'll spot a dental clinic. Dental clinics also exist in hospitals, government facilities, and dental schools.
Differentiating a Dental Office From a Dental Clinic in Palm Springs:
Here's a differentiation based on some common factors:
Services Offered:

Dental clinics in Coachella Valley offer basic dental services like root canals, cleaning, etc. However, you can visit a dentist for cosmetic dental treatment.

Pricing:

Dental offices usually invest in state-of-the-art tech. And it's the reason treatment here is a bit expensive. However, dental clinics, mostly in government facilities, offer affordable treatment.

Waiting Area:

You won't find a waiting area at a dental clinic. It's because they treat the patient ASAP mostly. However, at a dental office in Cathedral City, you'll find a comfortable waiting area where you can sit and relax until your turn comes.
Which Is The Best Dental Clinic & Dental Office in Indian Wells?
If you need the best available dental treatment in Rancho Mirage, visit Implants Guru where Dr. Keerthi Senthil DDS, MS practices. Dr. Keerthi Senthil is known for helping patients achieve a healthy and aesthetic smile. She has a massive experience in the dental industry.
Also, Dr. Keerthi Senthil is the best option if you need help regarding implants. It's because she's an oral surgeon and a specialist in implants/implantologist. So, you can trust her. Here are the locations she deals the patients from:
Yucca Valley.
Cathedral City.
Palm Springs.
Coachella Valley.
Desert Hot Springs.
La Quinta.
Palm Desert.
Rancho Mirage.
Conclusion:
If you're looking for a dental clinic and dental office in Rancho Mirage and if you're from any of the above locations, contact Dr. Keerthi Senthil now. Visit our website to access patient education materials or to submit contact forms. For more information call us at 760-340-5107 and schedule an appointment today.