Invisalign Treatments in Rancho Mirage, Palm Desert, Palm Spring, Coachella Valley, Cathedral City, La Quinta, Desert Hot Springs, Yucca Valley, Indian Wells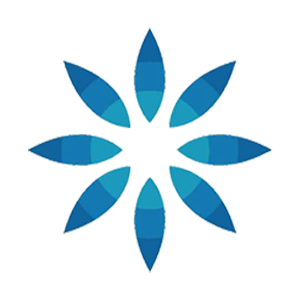 Your smile is your unique signature. Do not let minor teeth imperfections overshadow the beauty of your smile. Your smile is more adorable when the teeth are straight. Unfortunately, not everyone is blessed with straight and perfectly aligned teeth. There can be many reasons for teeth imperfections. Treating the condition is important for the aesthetics of your smile and good oral health. Among the many orthodontic solutions available in dentistry, Invisalign® is an advanced and sophisticated way of treating bite problems. As an orthodontic treatment option, the virtually invisible aligners are liked by many. The system is easy to use, and the aligners do not cause much embarrassment to patients. The benefits of the Invisalign® system have made it one of the recommended treatment appliances at our rancho mirage dental practice. Also, we are serving Invisalign treatments surrounding areas Plam Desert, and Palm Springs, California. Our dentist is one of the trained Invisalign® providers in the city. If you are concerned about the way your teeth appear, make an appointment, and meet our dentist. Our dedicated team works towards enhancing your smile.
Teeth misalignment and esthetics of a smile
Our oral cavity is designed to have 32 teeth, 16 in each jawbone. When the jawbone is overgrown or under-grown the teeth can be misaligned. As a result, there can be problems with bite. Habits like thumb sucking and tongue thrust are other causes that lead to protruding teeth. When teeth are improperly aligned, the smile may turn out to be less pleasing. Orthodontic appliances are used to move teeth in planned directions so that there is an improvement in the bite. This not only makes the smile more acceptable but also improves oral health.
Though Invisalign® is used to treat problems with the bite; the appliance has its limitations. Not all cases can be treated using the system. The treatment may take about 12 months to complete and it is recommended for those cases where the planned teeth movement is less. Are you wondering if Invisalign® is right for you? Our dentist can let you know if your case is treatable using a system.
Invisalign® Treatment Procedure
There are three phases in Invisalign® treatment. The first phase involves examination, the second phase involves planning and the third phase involves the treatment. In the first phase, our dentist performs a thorough check of your oral health. Cavities and infection may have to be treated first. We take pictures and impressions of your teeth. Our dentist analyzes the case and lets you know if Invisalign® is suitable for you.
On confirmation that your case is treatable, our dentist sets a treatment plan and communicates the plan to the lab. The impressions of teeth and the treatment plan are converted to digital form and a 3D digital model of treatment progress is generated. On receipt of the 3D digital model, our dentist checks for accuracy and communicates the changes to the lab if there are any. A series of aligners are fabricated in the lab based on the 3D model.
Each pair of aligners is delivered to the patient once in 2 weeks. Each pair should be replaced with the new one. The aligners are designed to move teeth step-by-step by consistent application of pressure. The patient must visit our dental office once in 6 weeks or so to check the progress of treatment. It may take about 12 months for the treatment process to complete. On completion of treatment, patients may be asked to wear retainers to ensure that the teeth do not move back to the old positions.
Invisalign at Rancho Mirage, California
Invisalign is a progressive approach to help you get even, straight teeth without noticeable, clear braces supports. Imperceptible, Invisalign aligners are made of solid, clear plastic that continuously guides your teeth into a perfect model. Unlike Clear Brace supports, they have no wires or sections on which your lips or gums can catch. During your first evaluation, our dentists will help you determine if Invisalign is a good option for you. We'll then make a treatment plan and take tooth impressions, from which Invisalign® will devise accurate, customized tooth-straightening gadgets, called aligners. Aligners slide straightforwardly over your teeth and are supplanted like clockwork as your teeth shift into spot. Contingent upon your case, you will wear them full-time (aside from when eating or drinking) for 12 to 24 months—no more than you would wear customary metal props and see your dental practitioner about like a regular check-up.
Implants Guru provides cosmetic dentistry treatments that are specially designed to meet your needs. We have successfully performed Invisalign treatments for numerous patients and would love to achieve a better smile. Our office is centrally located in Rancho Mirage, California. Stop in or call now to make an appointment.
We are Here to Help
If you have any queries related to Invisalign treatments, feel free to consult our Invisalign dentist at rancho mirage dental office. Our experienced team provides comprehensive dental care for all your dental need. We serve the people of Rancho Mirage CA and other surrounding areas such as Palm Desert, Palm Spring, Coachella Valley, Cathedral City, La Quinta, Desert Hot Springs, Yucca Valley, Indian Wells.