4 Common Procedures Offered by an Oral Surgeon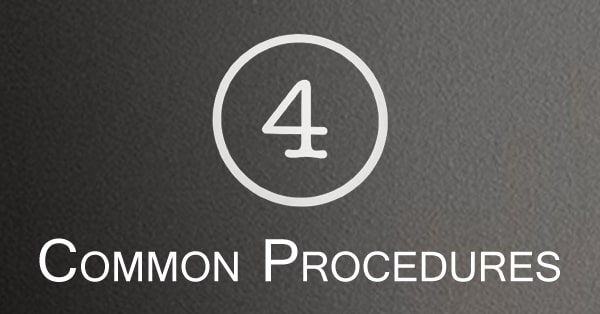 Oral surgeons perform the most complicated procedures in dentistry. But while dealing with certain oral conditions, many general dentists often refer their patients to oral or maxillofacial surgeons. In our previous blog, we have explained the difference between oral surgeon and general dentist in Rancho Mirage. Read the article until the very end to know more about the most common procedures an oral surgeon offers.
What is Oral Surgery?
Oral surgery is a broad dentistry domain that deals with facial bone grafting, periodontal graft, and restorative jaw surgical procedures.
9 Reasons You Need Oral Surgery in Palm Desert:
In order to resolve certain oral conditions, you may need oral surgery in Palm Desert. If you have the below-mentioned conditions, then you may need oral surgery.
A severe case of tooth decay
Broken tooth
Missing teeth
Periodontal conditions
If you are suffering from Temporomandibular Joint Disorders (TMD)
Loss of jawbone-related conditions
Sleep apnea
Oral cancer
Noncancerous lumps in the oral chamber
What Complications Can Develop After Getting Oral Surgery?
After any surgical procedure, there are possibilities for side effects and complications. But if one follows the post-surgical guidelines and medications, the risk of developing severe conditions gets reduced. The complications may include:
Oral infections and inflammation
Dental trauma
Facial numbness
Presence of tooth root fragments
Sinus
Dry oral socket after tooth extractions
4 Common Treatments Performed by an Oral Surgeon in Palm Desert:
Dental Implants:

It can be considered a minor surgery and needs an oral surgeon for guidance. The method requires gum incisions. In the jawbone, a metal infused root gets implanted after drilling a small hole.

Root Canal Treatment:

This procedure removes inflamed and infected pulp from the teeth as endodontic treatment. Permanent fillings and installing dental crowns in Cathedral City can save the tooth.

Scaling and Root Planing:

Scaling removes plaque and tartar buildup from the teeth and gum line. After that, oral surgeons perform root planting treatment by smoothening the tooth roots and reattaching them to the teeth.

Tooth Extraction:

If the jawbone and teeth to be treated are complex, our oral surgeon performs the tooth extraction in Yucca Valley with proper precautions and under local or general anesthesia. Severe dental trauma, periodontal conditions, or extreme tooth decay demands extractions.
Who Is the Best Dentist in Rancho Mirage?
If you need the services of the best oral surgeon in Palm Desert, consider getting a dental checkup from Dr. Keerthi Senthil D.D.S, M.S at Implants Guru. Dr. Keerthi Senthil herself is an expert oral surgeon. Dr. Keerthi Senthil doubles as a skillful implantologist as well. Implants Guru and Dr Keerthi Senthil serve the following locations: Rancho Mirage, Desert Hot Springs, La Quinta, Palm Desert, Cathedral City, Yucca Valley, Coachella Valley and Indian Wells. The website of Implants Guru contains blogs about dentistry for the benefit of patients. They can also submit patient contact forms through the blog or learn more about Dr. Keerthi Senthil from our website. Call us at 760-340-5107 to have a conversation.