The Necessity of a Systematic Dental Check Up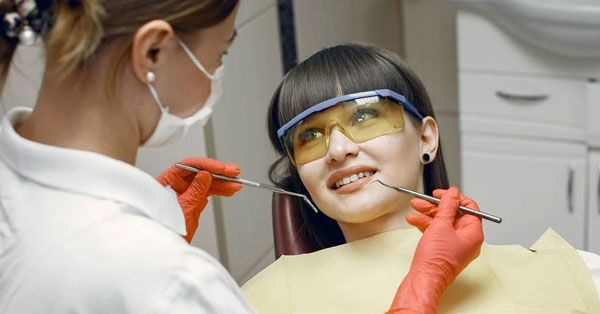 A routine dental examination at a dental office in Rancho Mirage is principal for good oral health. Periodic check-ups help maintain the robustness of teeth and gums. It is essential to consult a general dentist in Rancho Mirage for oral surgeries at least once in six months. Here are certain reasons why systematic dental checkups are necessary for all.
Why Are Well-Ordered Dental Check Up in Rancho Mirage a Necessity?
Detect Hidden Dental Issues:

Methodical dental check up in Palm Desert enable the diagnosis of any hidden dental issues. For instance, tumors, injury to jaw bones, cysts etc can be detected easily through routine dental check up in La Quinta. Your regular dentist will be able to observe and detect such abnormalities - that may not give away any symptoms during the initial stages - and guide you accordingly.

Identify Substandard Oral Habits:

Dentists who provide dental care in Rancho Mirage can spot habits that are harmful to oral care. Chewing ice, teeth grinding, jaw clenching, etc can adversely affect teeth and gums. Some necessary tips, as part of a dental check up in Palm Springs, to refrain can prevent damages to gums or teeth.

Stay Clear of Usual Dental Issues:

Flawless brushing and regular flossing cannot prevent all dental issues from occurring. Tiny regions in between the teeth remain unclean because they can hardly be reached. This could trigger the building up of plaque which eventually becomes tartars. These issues can affect the neighboring tooth. Hence, a routine dental check up in Cathedral City is necessary.

Get Alerts on Oral Cancer:

Dental check up in Coachella Valley consists of intimate and thorough inspection of the head and neck apart from the mouth. An expert dentist can decipher even minute indications of oral cancer. If they are spotted during a routine dental check up in Desert Hot Springs, a series of early treatments can be started immediately to eradicate oral cancer at the earliest stage.

Get Dependable Professional Advice:

Our enamel, like bones, will become susceptible to wear and tear over time. This results in stains and discoloration. Proper consultation by an expert is necessary. Dr. Keerthi Senthil at Implants Guru is well versed in the domain of dental implants. It is ideal to consult an implantologist like Dr. Keerthi Senthil for affixing dental implants with oral surgery in Rancho Mirage.
Conclusion:
If you stay near the regions of Indian Wells, Yucca Valley, Cathedral City, Rancho Mirage, Desert Hot Springs, Coachella Valley Palm Desert, La Quinta or Palm Springs, consider Keerthi Senthil, DDS, MS at Implants Guru for systematic dental check up.
Check our website to access patient education materials. Fill up and submit patient contact forms or fix an appointment through our website for the best in general dentistry in Rancho Mirage. For more information call us at 760-340-5107 and schedule an appointment today.