Oral Surgeries Which Can be Executed By a General Dentist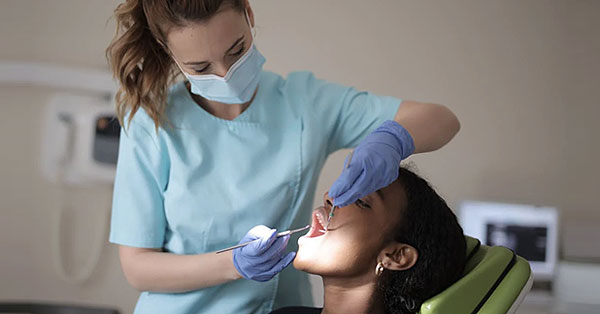 The different dentistry specialties, especially the overlapping ones, may make it difficult for a commoner to understand which dental professional does what. While every practicing dentist is qualified to work on your dental health care, you have to consult specialists in complex cases. In our previous blog we have explained the 5 most familiar dental procedures to avail from general dentist in Rancho Mirage. For example, you can visit a general dentist for your regular oral care checkups or preventive oral care. But you wouldn't want them to carry out advanced surgical procedures.
Who Is a General Dentist?
Before you find out what procedures, especially oral surgeries, a general dentistry in Palm Desert can perform, you should be well-aware of the definition of a general dentist exactly. A general dentist is usually a primary care provider who conducts basic dentistry duties, like, simple tooth extraction, tooth cleaning, dental bridges, root canal treatments, dental crowns, etc.
In fact, a normal person would always reach out to a general dentist in Palm Springs first for any dental care advice. If the case is beyond the scope of a general dentist, he will recommend you to visit a good oral surgeon in Rancho Mirage.
Oral Surgery Carried Out by a General Dentistry in Rancho Mirage:
Though a general dentist doesn't perform advanced oral surgeries, like sedation dentistry, sinus graft, etc, he can certainly perform some oral surgeries that he has been trained for in the past. Read on to discover a catalog of all the oral surgeries that a general dentist in La Quinta performs.
Simple & Complex Tooth Extraction:

If you want your wisdom tooth or impacted tooth to be removed, a general dentistry in Coachella Valley can be your best choice.

Root Canal Therapy:

This surgical procedure is needed when the pulp in a tooth gets infected, and ignoring it can make you lose it. A desert hot springs general dentist has expertise in root canal treatment, so you don't necessarily have to visit an oral surgeon in Palm Desert for its treatment.

Dental Implants:

They are the finest tooth restoration options that are effective, long-lasting, and completely safe. If you're looking for smooth tooth replacement, you can visit a general dentistry in Cathedral City to get your dental implants.
Irrespective of the oral surgery you're about to have, be sure to visit a reliable professional who possesses ample experience.
Conclusion:
If you're looking for a reliable general dentist in Rancho Mirage, contact Dr. Keerthi Senthil, an oral surgeon and an implantologist at Implants Guru clinic. The clinic serves patients from Coachella Valley, La Quinta, Yucca Valley, Cathedral City, Palm Springs, Indian Wells, Desert Hot Springs and Palm Desert. Inspect our website for patient reference. Submit patient forms or access blogs on dental care or request for virtual consultancy via our website right away. For more information call us at 760-340-5107. and schedule an appointment today.