Can General Dentists Carry Out Oral Surgeries?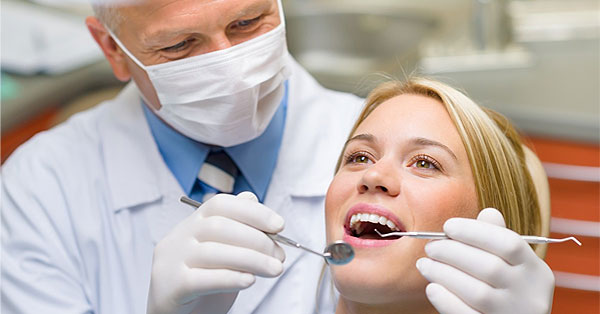 There are many reasons for a person to undergo oral surgery. But who is eligible to carry out an oral surgery? Some surgeries are performed by oral surgeons and maxillofacial surgeons. Whereas some can be done even by many expert general dentists. In our previous blog, we have explained the difference between general dentistry and oral surgeon in Rancho Mirage. Let's take a look at what a dentist and an oral surgeon can do with respect to their professions and how they differ.
What is General Dentistry?
Doctor of Medicine in Dentistry (DMD) or Doctor of Dental Surgery (DDS) are the two degrees that a general dentist holds (DDS). A person with either a bachelor's or a master's degree is deemed to have acquired the same education.
The degree conferred is determined by the dentist's university of graduation. They do, however, carry the same weight. A dentist is not a specialist in oral surgery, but they are skilled to carry out a spectrum of procedures in general dentistry in Rancho Mirage.
What is An Oral Surgeon?
An oral surgeon in Palm Desert focuses on surgeries involving the face, mouth, and jaw. Dental implants, tooth extractions, and difficult extractions are some of the additional treatments that these surgeons do. Soft tissue biopsies, tumor removal, implant positioning, difficult jaw realignment, and jaw bone fractures are also carried out by an oral Surgeon.
Procedures of General Dentistry and Oral Surgery in La Quinta:
General dentist Rancho Mirage performs oral surgery in Cathedral City procedures on a regular basis. Despite the fact that a dentist is not an oral surgeon, they can perform basic oral surgery treatments in their clinic. This makes it easier to treat patients who would otherwise need to see a surgeon.
Procedure of General Dentistry and Dental Implants in Palm Desert:
Professionals who practice general dentistry in Cathedral City can also affix dental implants. However, if your dentist is unable to perform some aspects of the procedure, you may be referred to an oral surgeon. If there is insufficient bone for the implant and a bone graft is required, they may recommend consulting a surgeon.
Advantages of Oral Surgeon in Palm Springs:
Another advantage of having an oral surgeon do this treatment is that they've had additional training in dealing with unanticipated complications in case they arise midway. An oral surgeon may also have specialized equipment and tools and know how to handle them to make the procedure more professional.
Tooth Extraction For Tooth Decay:
A general dentist who is an expert can do a great job of removing a decayed tooth or even a wisdom tooth with tooth extraction in Cathedral City.
Who Is the Best Dentist in Rancho Mirage?
Our dental office in Rancho Mirage offers the best dental services across Rancho Mirage, Indian Wells, Palm Desert, Yucca Valley, Palm Springs, Desert Hot Springs, Coachella Valley, La Quinta and Cathedral City. Consider Dr. Keerthi Senthil at Implants Guru if you require dental implants. Dr. Keerthi Senthi at Implants Guru is an expert oral surgeon and an implantologist. She is the best in Rancho Mirage. Browse through our website of Implants Guru to gather more details regarding dental implants and oral surgeries. Call us at 760-340-5107 to arrange for an appointment with Dr. Keerthi Senthil right away.