Is it possible to Whiten Your teeth over Dental Implants?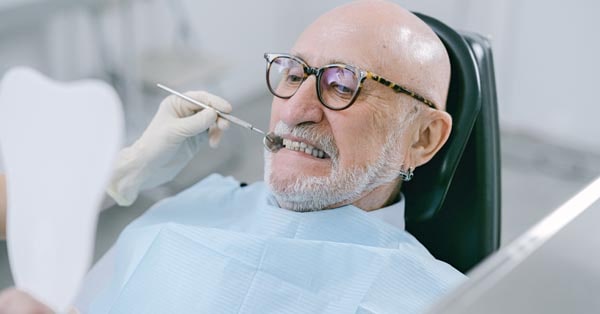 Teeth whitening is a popular cosmetic dental procedure, but it may not be suitable for dental implants. While dental implants are an excellent option for replacing missing teeth, they present unique challenges when it comes to teeth whitening procedures. In this article, we will discuss what you need to know about teeth whitening and dental implants and how to maintain bright and healthy teeth and implants. In a previous blog post, we discussed teeth-whitening considerations for periodontal disease patients. However, in this blog post, we will understand if it is possible to Whiten Your teeth over dental implants.
Why Teeth Whitening May Not Work for Dental Implants:
Dental implants are artificial teeth made of porcelain or zirconia, which are not affected by teeth whitening procedures. The artificial teeth of dental implants lack natural tooth enamel, which is the key to teeth whitening procedures. This means that it is not possible to bleach dental implants, and they won't lighten at the same rate as your natural teeth.
How to Whiten Your Teeth with Dental Implants:
Cosmetic dentists in Yucca Valley, Desert Hot Springs, and Indian Wells typically do not recommend teeth whitening for dental implants. However, teeth whitening procedures can still be used to lighten the natural teeth next to dental implants so that they match the color of the implants. Before undergoing any teeth-whitening procedure, it's crucial to speak with your dentist at the dental office in Desert Hot Springs to ensure that it is safe for your dental implants and won't harm them.
Alternatives to Teeth Whitening for Dental Implants:
If you are dissatisfied with the color of your dental implants, you can always discuss options with your implant dentist in Desert Hot Springs. They may suggest having the implants replaced with ones that are a better match or having dental crowns or veneers placed on nearby teeth to give your smile a more consistent appearance.
Maintaining Good Oral Hygiene Practices:
Maintaining good oral hygiene practices is crucial to keeping your dental implants and surrounding teeth looking bright and healthy for years to come. This includes daily routines, brushing, and flossing, as well as avoiding deeply colored food and drinks. If you smoke, it's essential to stop smoking to avoid staining your teeth and implants. Regular visits to your cosmetic dentist in Yucca Valley for dental check-ups are also critical to ensure that your teeth and implants are in excellent condition.
Choosing the Best Implant Dentist in Yucca Valley:
Choosing the best oral surgeon or implant dentist in Yucca Valley is essential for successful oral surgery in Yucca Valley. One excellent recommendation is Implants Guru. Dr. Keerthi Senthil DDS, MS, is one of the best oral surgeons and an expert in dental implants.
Conclusion:
In conclusion, while teeth whitening may not be suitable for dental implants, there are still many options available to improve your smile. With the right cosmetic dental procedures and good oral hygiene practices, you can maintain bright and healthy teeth and implants for years to come. Make sure to choose the best cosmetic dentist in Desert Hot Springs, Yucca Valley, or Indian Wells to get the best results from your dental treatments. For more, browse through our website or call our dental clinic in Desert Hot Springs, at 760-340-5107 right away.