Teeth Whitening Considerations for Periodontal Disease Patients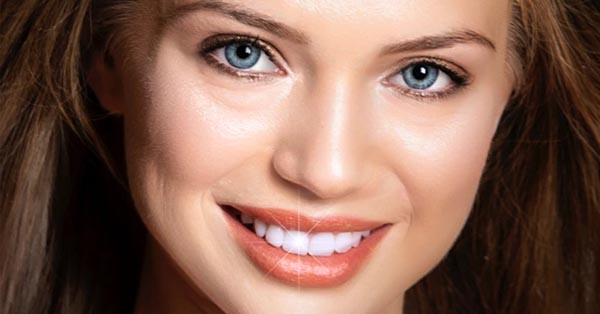 Craving for a bright, white smile, and cosmetic dentistry is a no brainer. It can be a great way to achieve this goal. However, if you have periodontal disease, it's important to consider the implications of teeth whitening or any other cosmetic treatment to understand if it is a safe option for you or not. In our previous blog, we have explained what to expect before, during, and after in-office teeth whitening in La Quinta. Let's take a look at the role periodontal disease plays in teeth whitening and what options may be available for those with periodontal disease.
What is Periodontal Disease?
It is an infectious disease caused by bacteria that attack the gums around the teeth and can lead to serious damage. The most common symptom of this infection is inflammation of the gums, but it can also cause pain, bleeding, receding gums, and even tooth loss.
If you have periodontal disease, a dental check up in La Quinta is important to ensure that your condition is properly monitored and managed.
Periodontal Care and Teeth Whitening in La Quinta:
You can get teeth whitening treatment, but there are some caveats. Professionals in cosmetic dentistry in Yucca Valley suggest that teeth whitening treatments can be used on patients with periodontal disease as long as they do not cause further damage to the gums or teeth.
This means avoiding bleaching agents such as hydrogen peroxide or carbamide peroxide since these chemicals can irritate already sensitive gum tissue. Instead, gentle whitening treatments such as a sonic brush and polishing paste may be recommended by your cosmetic dentist in La Quinta as an alternative solution for achieving whiter teeth without causing additional damage.
Are There Other Solutions?
In addition to professional teeth whitening in Yucca Valley, there are other ways to brighten your smile without using harsh chemicals or bleaching agents, as suggested by a cosmetic dentist.
Drinking enough water throughout the day helps flush out food particles from between your teeth. This prevents staining and discoloration from occurring in the first place.

A regular dental check up in Yucca Valley is essential to keep your potential gum diseases at bay.

Eating fruits and vegetables like apples and celery also helps because they act like natural scrubbers. These remove plaque buildup between your teeth while brushing away surface stains.

Certain home remedies like baking soda mixed with hydrogen peroxide can help lighten up stained areas on the enamel surface of your front teeth over time when used in moderation (no more than once every two weeks).
Conclusion:
When you have periodontal disease, you should be careful before considering treatments like teeth whitening or dental implants in La Quinta. Professional dental treatments may be necessary instead of traditional bleaching methods due to their gentler nature on sensitive gum tissue for those with existing gum infections.
Some simple lifestyle changes for periodontal care in Yucca Valley can help keep tooth discoloration at bay without having to resort to harsher chemical-based solutions! Ultimately though, a Dental check up Yucca Valley is necessary to know what type of treatment would be best suited for you depending on your individual needs.
If you want to visit an oral surgeon in Yucca Valley, connect with Implants Guru - Keerthi Senthil by calling us at 760-340-5107 and schedule an appointment today.