Differentiating Between Deep Cleaning and Regular Cleaning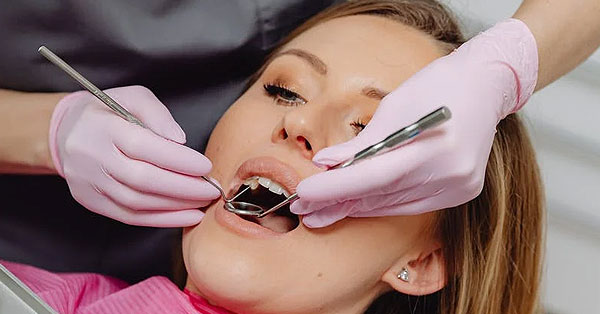 When your dentist communicated to you the need for deep cleaning your teeth, did you confuse it with the routine dental cleaning which you attend religiously? Regular or routine dental check up in Rancho Mirage and oral exams are known to many since it is ubiquitous.
But deep cleaning is nothing like regular cleaning. Read on to get information that will help you understand the various levels of dental cleaning offered at Implants Guru by Dr. Keerthi Senthil DDS, MS.
Understanding Regular Cleaning in Rancho Mirage:
Regular cleaning is like oral examinations. The procedures are completely noninvasive. They comprise the bedrock of dentistry which emphasizes preventive care. It is suggested to get the teeth checked and cleaned systematically, once in six months.
The Process Included in Regular Cleaning in Palm Desert:
Scratching away accumulated plaque and tartar from the teeth is performed apart from conducting a basic oral exam.
Afterward, the teeth are polished using gritty toothpaste. Once flossing is done, X-rays will be prescribed if necessary.
Oral examination for familiar oral problems such as decay, gingivitis or teeth grinding follows.
Following the examination, Dr. Keerthi Senthil DDS, MS will talk over the findings and recommend follow-up visits if required.
Understanding Deep Cleaning in Rancho Mirage:
Deep cleaning is not recommended for every patient because the need for deep cleaning arises only under certain circumstances. The major preoccupation is to destroy the bacteria which causes gum disease. The first phase of gum disease known as gingivitis or an advanced case of the same disease calls for deep cleaning.
The Process Included in Deep Cleaning in Palm Springs:
It demands meeting the dentist twice. Each visit results in substantial oral cleaning.
After numbing the mouth, Dr. Keerthi Senthil DDS, MS, will employ particular dental tools to get rid of plaque and tartar accumulated between the gums and teeth.
Smoothing the roots to eliminate bacteria and gum disease from the teeth.
Followed by antibiotics, the above-mentioned procedure is the primary step in periodontal care routine.
The severity of the gum disease decides the need for further sessions and surgical procedures.
Conclusion:
Keerthi Senthil DDS, MS who practices at Implants Guru provides the finest deep and regular cleaning in Rancho Mirage Indian Wells, Yucca Valley, Desert Hot Springs, Palm Desert, Coachella Valley, Palm Springs, La Quinta and Cathedral City. Book your appointment today by calling us at 760-340-5107 and get patient-focused care at Implants Guru.