What Separates Root Canal From Tooth Extraction?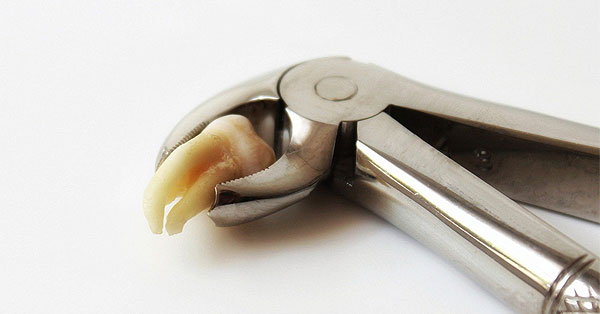 Suffering from a decaying tooth is quite a common phenomenon worldwide. Though it might be caused by various reasons, the pain becomes unbearable sometimes. Two of the most popular solutions include tooth extraction or root canal treatment. In our previous blog, we have explained 7 symptoms you need root canal treatment in Palm Springs. However, do you know the difference between the two? It is obvious to have questions before undergoing such serious procedures. Read on to learn more!
Tooth Extraction in Palm Springs:
Your tooth will reach the end of the road if the condition isn't addressed or identified in time. While the pulp might be removed, the germs would have worn down the structure of your tooth to a point that it would not survive a root canal. If that's the case, the dentist will recommend tooth extraction in Palm Springs over root canal treatment.
Root Canal Treatment in Palm Springs:
When a tooth cracks or develops a significant cavity, bacteria tends to leak into the pulp of the tooth. This bacterium can create an infection that is unpleasant. But if detected early on, the tooth can be salvaged with a root canal treatment. A root canal treatment in La Quinta is performed if your dentist determines that your tooth really has a chance of survival. Depending on how terrible your condition is, this endodontic treatment in La Quinta may take several sessions to complete.
How Do the Two Treatments Relieve Dental Pain?
The sooner you get a root canal and have the injured pulp removed, the quicker you can get rid of the pain that comes with it.
A similar thing is observed for tooth extraction in Cathedral City. Removal of the decaying tooth by endodontic treatment, helps in minimizing the pain to a great extent.
Differences Between Root Canal & Tooth Extraction in Palm Springs:
When it comes to root canals vs. extractions, there is one significant distinction between the two treatments: The goal of a root canal is to preserve the injured tooth, whereas a tooth extraction in Palm Desert is to fully remove it.
When the tooth's structure is damaged, one of the most common reasons for tooth extraction in La Quinta rather than a root canal would be when the tooth's structure is compromised.
Conclusion:
Looking for a suitable endodontic treatment in Palm Desert? Dr. Keerthi Senthil DDS, MS is the most reliable implantologist serving at Implant Guru who can be approached. She doubles as an oral surgeon as well and is the best dentist in Rancho Mirage. Dr. Keerthi Senthil at Implants Guru serves the following localities: Rancho Mirage, Yucca Valley, Indian Wells, Desert Hot Springs, La Quinta, Palm Desert, Palm Springs, Coachella Valley and Cathedral City. Browse through our website of Implants Guru to discover blogs, articles and other details necessary for patients. Submit a patient contact form through our website or call us to arrange an appointment with Dr. Keerthi Senthil right away. For more information on endodontic treatment in Palm Springs call us 760-340-5107.