Seven Indications Conveying That You Require Root Canal Treatment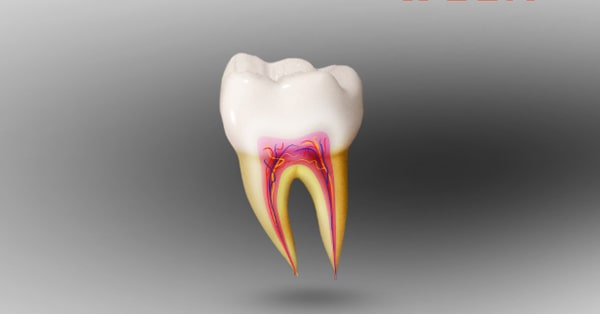 It's difficult for one to determine if immediate professional help is required or simple dental hygiene can take care of a dental problem. Most dental ailments don't show major symptoms until it reaches an advanced stage. Thus, it becomes very important to consult the dentist once you feel like having an infected tooth. In our previous blog, we have explained the difference between root canal Vs dental implants in Palm Desert. However, getting sedation dentistry, dental fillings or root canal treatment helps in repairing such problematic teeth issues.
Understanding Root Canal Treatment in Palm Desert:
Root canal or endodontic treatment in Palm Desert is a very effective and modernized endodontic treatment for repairing damaged or infected teeth. It often includes removal of the pulp and filling the tooth to seal the gap.
7 Symptoms You Need Root Canal Treatment in Palm Springs:
A Cracked or Chipped Tooth:

Often due to injuries, cracked or chipped teeth can occur. Such incidents might help infections to set in. Thus, root canal treatment in Palm Springs becomes necessary.

Lasting Pain:

Persistent tooth pain is a common sign of some dental ailment.

Swollen Gums:

Swelling gums is one of the major symptoms you need root canal treatment in Desert Hot Springs, it is often caused by the acidic products disposed of by the infected pulp. One may observe tenderness or pain in gums.

Tooth Discoloration:

Infection in the pulp can cause teeth discoloration. One should visit the dentist to explain discoloration.

Prolonged Tooth Decay:

If you have a cavity already, most likely it will spread and infect the pulp. Thus, only endodontic treatment in Desert Hot Springs can save the situation.

Loosened Teeth:

Loose teeth can be the indication of something serious.

Sensitivity:

Sensitivity to hot and cold food items may be a symptom that there's something wrong and need a root canal treatment in La Quinta.
Can You Be Sedated While Undergoing Your Root Canal Treatment?
The answer to the above query is yes. There are two types of sedation dentistry in Palm Springs that can be used during one's root canal treatment. Conscious sedation lets you stay awake during the procedure. While unconscious sedation is on, the patient is put to sleep. The type of sedation to be followed is usually discussed when you visit the sedation dentist or availing sedation dentistry.
How Soon Can I Get a Permanent Filling After a Root Canal?
After the root canal treatment, a temporary filling is put in. After 2-3 weeks, one is expected to visit the dentist for permanent dental fillings in Cathedral City.
Conclusion:
Looking for the perfect place for getting a root canal treatment or endodontic treatment? Implants Guru is the best choice for root canal treatment in Cathedral City. Dr. Keerthi Senthil, a renowned and seasoned implantologist and oral surgeon, practices at Implants Guru! You can visit our website of Implants Guru to submit contact forms or to access blogs, and other resources on dentistry for patient education. Dr. Keerthi Senthil is the best dentist in Rancho Mirage. Implants Guru serves the following locations: Cathedral City, Palm Desert, Coachella Valley, Indian Wells, Rancho Mirage, Yucca Valley, Palm Springs, La Quinta and Desert Hot Springs. Call us at 760-340-5107 to arrange for an appointment right away!