Root Canal Vs Implant: Which Is Best?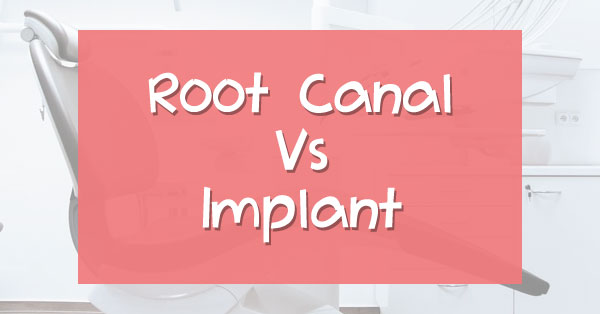 A severe toothache can become very exhausting for any individual. No one wants to deal with a lingering toothache. In order to save the natural tooth endodontic treatment is necessary to perform. These treatments are much customized and might not be suitable for everyone. Root canal, traumatic dental injuries, and dental implants are some of the essential procedures. In our previous blog, we have explained the after-care treatment to be taken after endodontic treatment in Rancho Mirage.
Root Canal Treatment in Palm Desert:
You don't have to worry if your endodontist prescribes you to opt for root canal treatment to treat a potentially damaged tooth or to save your natural teeth. During the root canal treatment in Palm Springs, the inflamed dental pulp gets removed. The inside of the tooth gets disinfected, filled, and completely sealed. Also, root canal treatment is not painful like other cosmetic dental treatments.
Benefits of Root Canal Treatment in La Quinta:
The procedure maintains the original tooth
Less time-consuming process
Painless treatment that ensures a smooth recovery
Dental Implants in Rancho Mirage:
Dental implant surgery is a complex procedure that replaces the missing or damaged tooth with metal screw-like structures. They function like a natural tooth. Implant dentistry in Palm Desert, follows some steps such as removal of the damaged tooth, preparing the jawbone for bone grafting, and placement of dental implants. After a proper healing process abutment and artificial teeth get placed. Most cosmetic dental implants get successfully placed. But if any complications arise then one must consult an implant dentist.
Benefits of Implant Dentistry in Palm Springs:
Enhanced dental aesthetics and function of teeth
Long-lasting impact
Will I Require Dental Implants After My Root Canal Procedure?
Often in extreme cases, the root canal can't treat the teeth inflammation. If the endodontic treatment in Palm Springs fails several times it will weaken the tooth roots even more. This will result in the extraction of a tooth. Patients with more than one failed root canal attempt usually opt for dental implants. Visit our dental clinic in Rancho Mirage to know more about dental implants and root canal procedures.
What Is the Best Option for Me?
Among the various endodontic treatments in Cathedral City, dental implants are the most popular. Persistent toothache can take control over your life. Get it resolved sooner. Endodontists or implant dentist Cathedral City, diagnose the dental complexities and provide a long-lasting and impactful treatment. But the options for a dental problem such as severe teeth inflammation or root canal may not be suitable for everyone.
Conclusion:
If you are looking forward to availing a reliable endodontic treatment in La Quinta, you can approach Dr. Keerthi Senthil DDS, MS, and her team at Implant Guru. She is a renowned implantologist and a skilled oral surgeon. Dr. Keerthi Senthil serves these locations: Rancho Mirage, Palm Desert, Palm Springs, Coachella Valley, Cathedral City, La Quinta, Desert Hot Springs, Yucca Valley and Indian Wells. Visit our website to avail patience referral materials or to submit patient contact form today. To know more contact Implants Guru at 760-340-5107 right away.