Root Canal Treatment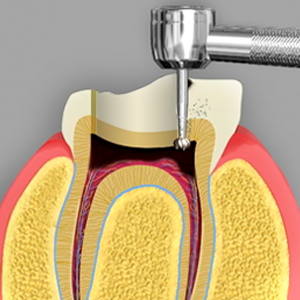 Saving and protecting natural teeth is the ultimate goal of every dental care provider. Natural tooth has blood cells and nerves like other organs of the body. The pulp which is at the heart of a tooth contains soft tissues, blood cells and nerves which provide nutrition for the healthy growth of the tooth. When the pulp of a tooth is infected, other teeth are in danger since the infection can spread through the tooth root. Root canal treatment is recommended under such circumstances. The treatment ensures that the tooth remains safe and protected. If you or any of your family members are suffering from toothache or other forms of dental infection, make an appointment and meet our dentists at Rancho Mirage. We treat patients from Palm Desert, Palm Spring, Coachella Valley, Cathedral City and surrounding communities. We are happy to let you know that our oral care has played a vital role in the healthy smiles of all of our patients.
When is a root canal treatment necessary?
Natural tooth comprises of enamel, dentin and the pulp. Oral cavity is home to millions of bacteria. Some of these bacteria feed on sugary food and produce acids that are harmful to the tooth. The acids cause tooth decay. The infection occurs in various stages. Firstly the enamel layer of the tooth is infected. When the cavity grows deeper into the tooth crossing the dentin layer to reach the pulp, the bacteria come in contact with soft tissues. This can cause infection of the pulp. The bacteria can spread to other teeth through the root of the infected tooth. Root canal is performed to remove the infected pulp, restore the tooth and protect oral health. The pulp is in the danger of infection when the tooth is cracked or broken.
Root canal treatment procedure
There are a number of stages in the treatment of an infected pulp. The first and foremost phase is dental examination. This is where our dentist makes a note of the symptoms of pain, checks the tooth and takes X-rays when found necessary. The aim is to find out if the pulp is infected. On confirmation that the pulp is infected, the root canal process is explained to patient.
Root canal is performed with the help of local anesthesia. The infected tooth is isolated from surrounding teeth using a rubber dam. An opening is made in the tooth and the infected pulp is carefully removed. The root canal is cleaned using a dental file. Anti-bacterial agents are used to clear the interior of the tooth from bacteria. The canal is then sealed using suitable dental materials. Dental fillings are used to fill the natural tooth. The tooth which has no pulp is weak and requires physical support. A dental crown is used to cover the tooth that has undergone treatment. Once the crown caps the tooth, patients can feel relieved from dental infection.