Why Do You Need To Hand-Pick an Oral Surgeon To Affix Dental Implants?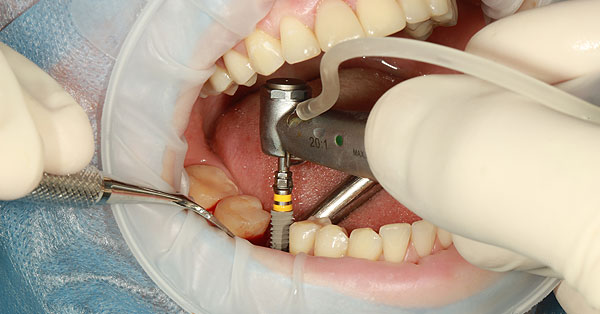 Dental Implant is one of the most common dental procedures. Millions of people go for this procedure by picking dental implant specialist in Rancho Mirage to help solve the problem of missing or lost teeth. Like any other surgical intervention, this procedure also comes with its share of risks.
Thus, it is important to choose a reputed and experienced oral surgeon in Rancho Mirage who can bring you the best outcomes by making the right decisions. Dr. Keerthi Senthil at Implants Guru is a renowned oral surgeon serving the regions of Rancho Mirage, Palm Desert, Palm Springs, Coachella Valley, Cathedral City, Desert Hot Springs, La Quinta, Indian Wells, and Yucca Valley.
The Necessity for an Oral Surgeon in Plam Desert To Fasten Dental Implants?
When planning to undergo oral surgery in Rancho Mirage, it is recommended to hire an expert oral surgeon's services. An oral surgeon is a specialist spending 4-6 years crafting his dental surgery skills in a hospital environment while pursuing a Doctor of Dental Medicine and Doctor of Dental Surgery. The scope of a surgeon's services and expertise includes:
1. Dental Implants:

The oral surgeon provides the best dental implants in Rancho Mirage treatment and services. He uses his expertise and skills to provide the patient with the best implant solution to replace the lost teeth.

2. Removal of Tumors and Cysts:

An oral surgeon in Palm Springs is also the best professional to remove tumors and cysts developing in the oral cavity. This surgery demands exactness. A surgeon equipped with the necessary skills can perform it.

3. Complicated Tooth Extractions:

Many people suffer from excruciating pain and need a tooth extraction to get relief. An oral surgeon can easily handle simple and complicated tooth extractions, including the removal of wisdom teeth.

4. Bite Discrepancies:

In many bite discrepancy cases, the patient may have to opt for surgery to rectify the issue here. An expert and trained oral surgeon in Coachella Valley can handle this complicated surgery with dexterity.

5. TMJ Surgeries:

People suffering from snoring, and sleep apnea problems may need to undergo TMJ Surgery to solve the problem. Here, an accomplished oral surgeon in Cathedral City can help to a significant extent.

6. Face Bones Surgery:

When involved in an accident, people may sustain injuries in the face or jawbones, leading to surgery. Only an expert oral surgeon in La Quinta can set the bones right.
Conclusion:
If you are looking forward to undergoing a Dental Implants treatment in Rancho Mirage, look no further than Dr. Keerthi Senthil, a renowned oral surgeon. Book your appointment today by calling us at 760-340-5107 and get patient-focused care at Implants Guru.