Top 5 Things to Know About General Dentists in Coachella Valley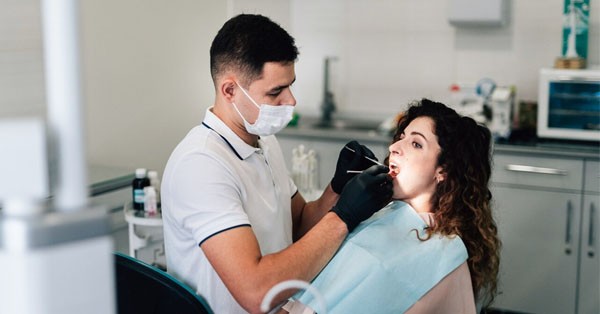 When it comes to maintaining good oral health, it's essential to have a reliable and skilled dentist by your side. In Coachella Valley, you have access to a diverse range of dental professionals, but understanding what makes a general dentist in Coachella Valley unique is crucial. In this article, we will explore the top five things you should know about general dentists. Whether you're new to the area or considering a change in your dental care, this information will help you make informed decisions about your oral health.
The Benefits of General Dentistry in Coachella Valley:
Versatility in Services:

Dentists offer a wide range of dental services to address various oral health needs. From routine check-ups and cleanings to more complex procedures like root canals, they have the expertise to handle it all. They can also provide preventive care, such as dental sealants and fluoride treatments, to ensure that your teeth remain in excellent condition.

General dentists are often your first point of contact for any dental issue, making them your go-to healthcare professional for comprehensive dental care. They can address common concerns like cavities, gum disease, and tooth sensitivity, making sure that your oral health is well-maintained.

Education and Training:

Dentists in Coachella Valley undergo extensive education and training to earn their credentials. They typically complete a Bachelor's degree followed by four years of dental school to obtain a Doctor of Dental Medicine (DMD) or Doctor of Dental Surgery (DDS) degree. After graduation, they must pass a national and state licensing exam to practice.

This rigorous educational path ensures that general dentists are well-equipped to diagnose and treat a variety of oral health issues. To give their patients the finest treatment possible, they keep up with the most recent developments in dental technology and methods.

Comprehensive Examinations:

Regular dental check-ups are an essential part of maintaining your oral health, and general dentists are experts at conducting comprehensive examinations. During these appointments, they will assess the condition of your teeth, gums, and overall oral health. They may take X-rays to get a more detailed view of your mouth.

These examinations are crucial for the early detection of dental issues. Catching problems like cavities or gum disease in their early stages can prevent them from becoming more severe and costly to treat. Regular check-ups also allow your dentist to monitor any existing dental work, such as fillings or crowns, to ensure they remain in good condition.

Personalized Treatment Plans:

One of the significant advantages of seeing a general dentist in Coachella Valley is the development of personalized treatment plans. Your dentist will work with you to create a plan that addresses your specific needs and concerns. Whether you require a simple cleaning, restorative work, or cosmetic dentistry, your general dentist will tailor the treatment to your unique situation.

These personalized plans take into consideration your oral health history, lifestyle, and aesthetic preferences. Your dentist will discuss your options and help you make informed decisions about your treatment, ensuring that you are comfortable and satisfied with the care you receive.

Preventive Education:

General dentists not only treat existing dental issues but also prioritize preventive education. They are committed to helping their patients maintain optimal oral health. Your dentist will guide proper oral hygiene practices, including brushing, flossing, and nutrition, to prevent future problems.

Furthermore, they can offer advice on lifestyle choices that impact your oral health, such as quitting smoking and reducing sugar intake. By providing patients with the knowledge and tools they need to care for their teeth and gums, general dentists empower individuals to take control of their oral health.
Finding the Right General Dentist in Coachella Valley:
Dentists in Coachella Valley play a crucial role in the overall well-being of the community. Their versatility, education, and commitment to comprehensive care make them valuable healthcare providers. Whether you need a routine check-up, restorative work, or cosmetic enhancements, they have the expertise to address your needs.
Regular visits to your general dentist are not only essential for maintaining a healthy smile but also for preventing future dental problems. By offering personalized treatment plans and educational guidance, they ensure that their patients are well-informed and actively involved in their oral health journey.
So, if you're in Coachella Valley and searching for a dependable dental professional, look no further than a general dentist in the area. With their expertise and dedication to your well-being, you can trust that your oral health is in good hands. Schedule your next dental appointment and experience the comprehensive care provided by exceptional dentists in Coachella Valley.
For top-notch dental care in Coachella Valley, choose the expertise and personalized service of Dr. Keerthi Senthil at Implantsguru. Don't wait to take control of your oral health and maintain a healthy smile. Schedule your next dental appointment now to experience the comprehensive care provided by exceptional general dentists in the area. Your smile deserves the best – call 760-340-5107 today!