Compelling Reasons to Consult a General Dentist for Dental Checkup and Dental Care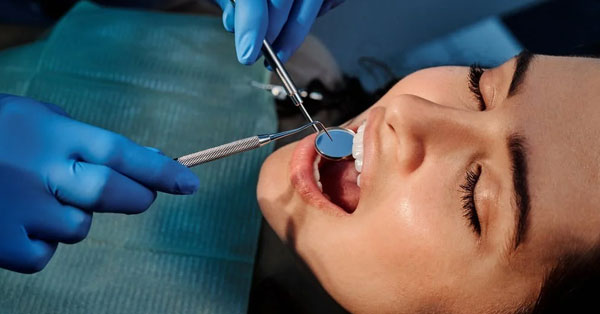 People often tend to ignore dental health, not realizing its importance in our day to day life. Despite the fact that it's pretty easy to take care of one's teeth, the majority hardly does that! Poor state of your teeth can lead to various ailments such as cavities, gum infections, bad odour etc. Hence, it's necessary to have timely checkups and get dental care often. In our previous blog, we have explained the difference between an oral surgeon and general dentistry in Rancho Mirage. Read on to discover more about the advantages of general dentistry below.
Who is a General Dentist?
In simple words, he or she would be your provider for every kind of dental health needs. That includes routine dental checkup, for any decay and overall oral health. Apart from that, general dentist in Rancho Mirage is performs several other procedures, like:
Cosmetic Procedures:

Many general dentists also have expertise in performing cosmetic makeovers for the teeth. If you desire for a perfect smile, you better contact your general dentist at the dental clinic in Rancho Mirage now!

Restoration:

Most common form of restoration involves removal of tooth decay and filling it up. Other services include replacing damaged or broken teeth, replacement by bridges, crowns etc. Advanced treatments like inserting dental implants and root canal therapies are also done by a general dentist in Palm springs.

Prevention:

This is where regular dental care in Rancho Mirage comes into play. The dentist makes sure that any future problems cannot develop by taking preventive measures. Teeth cleaning, regular examinations, using mouthguards etc. are some of the common measures.
Frequency of Appointment with General Dentist in Coachella Valley:
In normal situations, patients are recommended to get at least two dental checkups in Palm Desert, every year. However, this frequency is likely to be higher for people
Having a family history of dental diseases.
Has gum diseases or tendency to catch infections quickly i.e, a weak immune system.
During your dental visits, the dentist can detect early signs of cavity or decay. Any other health problems shall also be detected by dental care in Palm Desert, thus preventing any serious issue in the future.
Symptoms To Undergo Dental Check Up in Indian Wells:
Certain symptoms become pretty obvious to ignore. One requires dental checkup in Palm Springs, from a reputed general dentist in Palm Desert immediately if following symptoms are spotted:
Sudden increase in sensitivity
Bad breath and drying of mouth
Swollen gums, detection of blood
Loosening of teeth or receding gums
Conclusion:
If you are searching for a general dentist, look no further! Dr. Keerthi Senthil, with her dental office in Rancho Mirage, is the perfect choice for your needs. She is an expert implantologist and a seasoned oral surgeon as well. Dr. Keerthi Senthil at Implants Guru serves the following locations: Rancho Mirage, Palm Desert, Palm Springs, Coachella Valley, Cathedral City, La Quinta, Desert Hot Springs, Yucca Valley and Indian Wells.
To avail the finest dental check up Palm Desert or dental check up Rancho Mirage, head to Implants Guru where Dr. Keerthi Senthil practices. To submit a patient contact form or to access patient education materials, visit our website. Call us at 760-340-5107 to schedule an appointment right away!