Implant Supported Dentures Rancho Mirage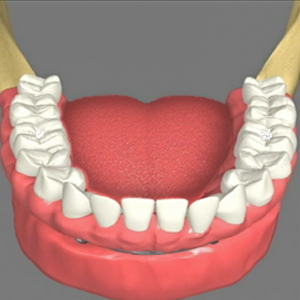 Dentures can be supported over two or more implants which are surgically placed in the jawbone. If the patient does not have sufficient jawbone volume, bone augmentation can be performed to rebuild a supporting structure. In that case, the surgery will be a three-step process with the first one being bone grafting.
The surgical placement of implant in the jawbone requires local anesthesia. The treatment is performed similar to dental implant surgery and the restoration may be left to heal for few months. Contrarily, the dentist may follow a method where the restoration is directly loaded after the treatment. There are new implants available on the market which do not require healing period.
With the bar-retained denture, the bar is customized in the lab as per the plan and it is fixed over the implant using screws. The dentures are made of porcelain and looks very natural. The denture can be screwed in place over the bar. Patients should carefully follow instructions of dentist when it comes to caring for implant-supported dentures. This can ensure longer life for the restoration.