Seven Myths Surrounding Dental Implants You Shouldn't Accept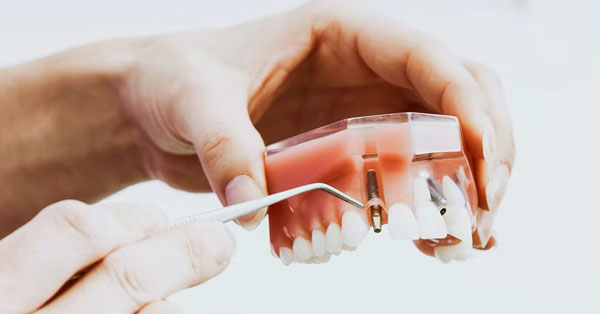 Have you heard about dental implants? Need an oral surgeon to affix dental implants in Rancho Mirage? Dental implants are a fabulous solution to chipped, cracked, or missing teeth. However, many people have doubts or misconceptions about dental implants. And if you have those misconceptions too, read along.
Below, we'll bust some myths and prove how effective dental implants are. So, let's begin.
Understanding Dental Implants in Palm Desert:
A dental implant is the finest remedy for a missing tooth. It's surgically affixed to the jawbone. It performs the functions of the root of the natural tooth which is absent. Gradually, it amalgamates with the jaw bone and offers assistance to dental prosthesis such as bridges, dentures or crowns.
7 Misinterpretations of Dental Implants in Palm Springs You Shouldn't Accept:
Dental Implants Don't Look Natural.

It's not true. When the dental implant is installed, a dental crown is placed over it. It has the shape, size, and coloration of your natural tooth, which is why it looks completely natural.

Dental Implants Aren't Meant For Old People.

Dental implants work perfectly fine in older people as long as the jawline is developed perfectly.

The Treatment is Painful.

Because of the availability of sedatives, the dental implant treatment in Cathedral City is not painful for a majority of patients.

Dental Implants Are Risky & Ineffective

Dental implants are completely safe, and the effectiveness has only increased in the past years. It's been used as a solution for over 40 years.

Dental Implants Can Cause Headaches.

No research supports this claim. However, sometimes due to ineffective treatment, it can happen. So, to ensure safe & effective treatment reach out to our implant dentist Dr. Keerthi Senthil for effective dental implant treatment in Hot Springs.

Dental Implants Fall Out.

The success rate of dental implants in Yucca Valley stands at 95%. It's only some rare cases where dental implants fail or fall out.

Dental Implants Bring Along High Maintenance.

Dental implants require the same care your other natural teeth require. Moreover, they're easier to manage than dentures which are often a hassle to clean.
Who Can Help You Install Dental Implants in Rancho Mirage?
You can always visit Implants Guru - Keerthi Senthil DDS, MS, for the best dental treatment involving dental implants. Dr. Keerthi Senthil is a dental implants specialist or an implantologist and doubles as an oral surgeon too. Also, Dr. Keerthi Senthil treats patients with dental implants from the below locations:
Rancho Mirage.
Palm Desert.
Coachella Valley.
La Quinta.
Yucca Valley.
Indian Wells.
Cathedral City.
Desert Hot Springs.
Palm Springs.
So, if you're looking for dental implants in Rancho Mirage and if you're from any of the above locations, book an appointment now by calling us at 760-340-5107. Our website contains valuable references for dental patients to conserve their dental health. Fill up and submit contact forms or arrange for an appointment with us right away!