5 Cosmetic Dentistry Treatments to Try This Winter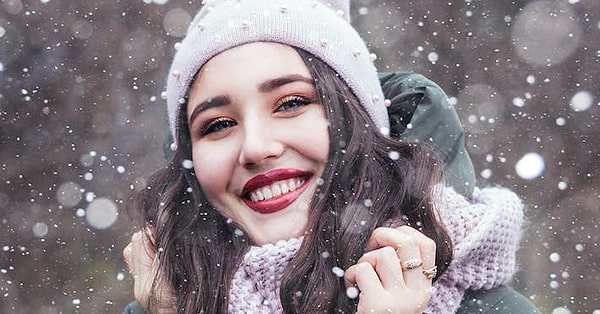 Winters are amazing when it comes to snowy Christmas and candies and long vacations. However, the chilly weather and nail-biting cold can be harsh on you. Skin, hair, and teeth often get adversely affected by the severe cold and numbing breeze around.
Talking about oral health here, you need to get a routine checkup done before the onset of winter. With festivities in the air, you might also want to pull up the appearance and aesthetics of your look. Your smile is an important aspect of your get-up and to ensure a gleaming and sparkling one, you need to have healthy teeth. In our previous blog, we explained 6 cosmetic dentistry treatments in Cathedral City for a healthy smile. Read along to know cosmetic dentistry treatments to try this winter.
What is Cosmetic Dentistry?
Cosmetic dentistry is the segment of dental treatment which ensures that you have a set of bright teeth and a beautiful smile. Cosmetic dentists employ different dental procedures, leveraging cutting-edge technology as well as traditional treatment methods, to help you achieve the smile you deserve. These dental practitioners are specialized to work on the aesthetics of your teeth and gums to improve the alignment, size, position and color.
5 Cosmetic Dentistry Treatments in Palm Desert to Try This Winter:
With a lot of parties to attend and hanging out with a lot of people, you need to wear a perfect smile. You should be able to greet and talk confidently with others during the parties and meetings scheduled this winter. To ensure your self esteem is enhanced, visit a cosmetic dentist to get any of the following treatments done to have a beautiful dental aesthetic.
1. Teeth Whitening:

Dentists do professional in-office teeth whitening in Palm Springs to remove stains and discoloration and offer sparkling, pristine white teeth. This scars any yellowish and brownish tinges on your teeth. Teeth whitening removes various layers of discoloration using whitening gels and strips. Whitening gels and toothpastes are also widely used to remove the yellowish tones from your teeth.
Dentists often use a tray-based whitening system which includes filling a mouth guard-like tray with a solution. This tooth-whitening gel consists of a medically approved bleaching agent known as peroxide. This is the most basic cosmetic dental treatment you can undergo for a quick whitening of your teeth.

2. Inlays and Onlays:

Inlays in Palm Desert fill in hollows and cavities in a tooth in areas between cusps, while Onlays fill in cavities between cusps as well as larger areas. As they protect and cover tooth decay, these help you smile, eat and talk confidently in public.

3. Porcelain Crowns:

Porcelain crowns in Palm Desert are placed on top of damaged teeth to protect and restore the shape of your natural teeth. This endodontic treatment helps you carry out your regular dental functionalities. The tooth-shaped caps are useful for the teeth that lose their strength, shape, size, and appearance. It masks your discolored teeth, damaged or broken teeth or mis-shaped teeth and lets you carry yourself with confidence.

4. Root Canal Treatment:

Root canal treatment in Palm Desert is often carried out in a series of visits to treat infected pulp of a damaged tooth. Through the root canal, the infected pulp is eliminated and protects the decontaminated tooth from any further microbial invasion.
Only specialists can handle this endodontic treatment in Palm Desert where the inside of the infected tooth is carefully cleaned, disinfected, filled, and then sealed. It helps you revive your natural smile, chewing, biting, and appearance.

5. Dental Implants:

Dental implants are dental prostheses that are surgically affixed by an implant dentist in Palm Springs within your jawbone as they act as replacement for your missing teeth roots. These have gained popularity as a treatment for missing teeth considering their functionality, robustness, and longevity.
These titanium-based implants are fused within the jawbone where an implant dentist in Palm Desert replaces tooth roots with screw-like posts. These look exactly like artificial teeth.
Conclusion:
For the best cosmetic dentistry in Cathedral City, visit Dr. Keerthi Senthil DDS, MS. The dentist holds years of practice and experience in Dental Veneers and treats every single patient with care and compassion. You can also get all your doubts cleared with this adept dental practitioner. For more call us at 760-340-5107 and schedule an appointment today.