9 Signs You Can Benefit From Cosmetic Dentistry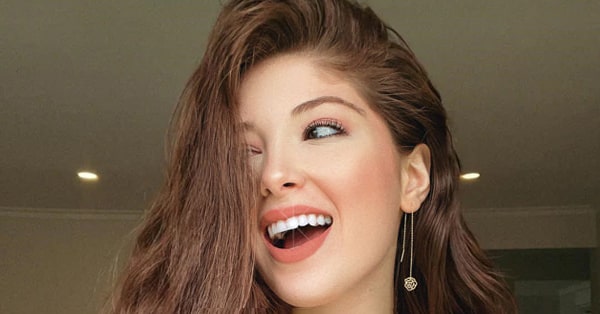 If you are worried about your appearance, you should opt for cosmetic dentistry. Cosmetic dentistry is the branch of dentistry which enhances your smile and confidence through certain procedures. Whether this treatment involves a full-scale smile makeover or a single therapy, it can be a life-altering experience for you. Cosmetic dentistry involves several services which are tooth crowns, implants, whitening, and more. If you are not satisfied with your look or the teeth alignment, then these cosmetic dentistry services can enable you to get a beautiful smile. In our previous blog, we have explained the 7 Most Familiar Cosmetic Dentistry Treatments in Palm Desert. Read on to know the benefits of cosmetic dentistry and how it enhances your smile.
9 Benefits From Cosmetic Dentistry in Palm Desert:
For Natural Dental Restorations:

If your previous dental work looks unattractive or unnatural, it is a sign to opt for cosmetic dentistry. A dental clinic in Coachella Valley will remove the previous restorations and fix a new one that appears aesthetic and natural.

Correct Your Broken, Worn, or Chipped Teeth:

If you have teeth which are broken, chipped, and worn out, then these aren't the only problems that impact your smile. They can also affect your oral health. Cosmetic dentistry can resolve all the above mentioned issues.

Rectify the Gap Between Your Teeth:

Invisalign is not the only choice for fixing gaps between your teeth. The experienced dentists in the dental office in Palm Desert can also pick out porcelain veneers or dental bonding to fix the spaces between your teeth.

Solve Misalignment of the Teeth Comprehensively:

Several individuals have misaligned teeth. However, many grown-ups are unwilling to get braces as they dislike the appearance of braces. Invisalign aligners can fix this misalignment of your teeth without paying attention to the issue.

Arrest Your Gummy Smile:

Gummy smiles are the outcome of extra gum tissue. Luckily, it can be easily solved. A professional cosmetic dentist in Palm Desert will conduct contouring on the gum line to decrease the tissues of your gum.

Resolve Discolored or Stained Teeth Issue:

If you have yellowish or stained teeth, then teeth whitening is the solution. It is a very affordable way to get brighter and whiter teeth.

Settle the Varying Size and Shape of Teeth:

It can look very unattractive when you have teeth of varying sizes and shapes. Dental bonding or porcelain veneers can resize and reshape your teeth. Reach the dental clinic in Coachella Valley for help from cosmetic dentist Cathedral City to choose whether dental bonding or veneers are perfect for your teeth.

Erase Stains Permanently:

Smoking tobacco can cause stained teeth. It can put a brownish tinge on your teeth. If you have discontinued tobacco smoking, then it's time to go to a dentist to get whiter and bright teeth.

Resolve Crooked Teeth Problem:

You need cosmetic dentistry in Cathedral City at the earliest to ensure that your teeth are in perfect alignment with the jawbone. This will ensure that you can flaunt your appearance and smile well in public thereby resolving crooked teeth.
Which Is the Finest Dental Office in Coachella Valley?
If you believe that cosmetic dentistry in Desert Hot Springs can be helpful for you to get an improved smile at an affordable rate, then Implants Guru is the right choice for you. Dr. Keerthi Senthil DDS, MS is a renowned oral surgeon. Dr. Keerthi Sethil possesses unmatched expertise in dental implants. Keerthi Senthil DDS, MS and Implants Guru serves the following locations: Indian Wells, Rancho Mirage, Yucca Valley, Palm Desert, Desert Hot Springs, La Quinta, Palm Springs, Cathedral City and Coachella Valley. Call us at 760-340-5107 to have a dental check at Implants Guru right away.