Know Your Dental Specialists: Endodontists vs. Oral Surgeons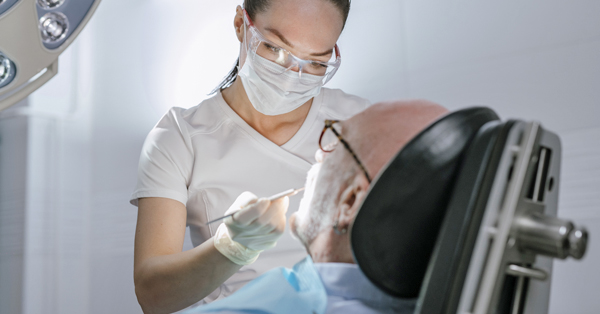 If you are unsure who to see for a specific problem, especially between an endodontist and an oral surgeon, then Dr. Keerthi Senthil at Dental Clinic in Rancho Mirage is here to explain it to you. Although these two specialties do have some similarities, there are also quite a few differences that you should be aware of if you ever need to visit either one. Let's take a look at how an endodontist and oral surgeon differ from one another. In our previous blog post, we provided an overview of 5 reasons to pick an oral surgeon to fix dental implants in Palm Desert. Here, we will understand the difference between both endodontic and oral surgeons, and guide you in choosing the right dental specialist for your needs.
Endodontic Treatment in Palm Desert:
First off, let's talk about what an endodontic treatment in Palm Springs is. An endodontist specializes in performing root canals and other dental procedures related to the inside of the tooth—the root and pulp of the tooth, to be precise. Endodontists use advanced technology to examine teeth more closely and surgically remove infected or damaged tissue from inside the tooth. On top of that, they also specialize in diagnosing dental issues like abscesses or infections in the mouth.
Oral Surgeon in Palm Desert:
On the other hand, oral surgeons are specialists who perform oral surgery in Palm Desert related to the mouth and jaw area—think wisdom teeth removal or corrective jaw surgery for TMJ disorder, for example. Unlike endodontists who focus on saving teeth with treatments like root canals, oral surgeons often deal with removing teeth to achieve optimal oral health results. They may also provide treatments like orthognathic surgery or implants to improve function, appearance, or both.
Endodontists vs. Oral Surgeons:
In addition to their respective specialties, both endodontists and oral surgeons require extensive training before practicing professionally. Endodontists must finish two additional years of specialized training after receiving their DDS (Doctor of Dental Surgery) degree in order to practice root canal treatment in Palm Springs. Oral surgeons must complete four additional years after their DDS degree in order to practice legally.
Dental Check-up in Palm Springs:
It's clear that although both an endodontist and an oral surgeon are dentistry professionals specializing in different areas of dental care, they both require extensive training before they can practice legally, and have unique roles within dentistry care when it comes down to it!
Hopefully, this post has helped give you a better understanding of how these two professions differ so that you know which specialist is best suited for your needs! If you are still in confusion or are looking for dental care in Rancho Mirage then you must visit Dr. Keerthi Senthil's dental office in Rancho Mirage. To learn more about our services, browse through our website or call us at 760-340-5107 to schedule an appointment at our dental office today.