How Do Root Canals and Extractions Differ?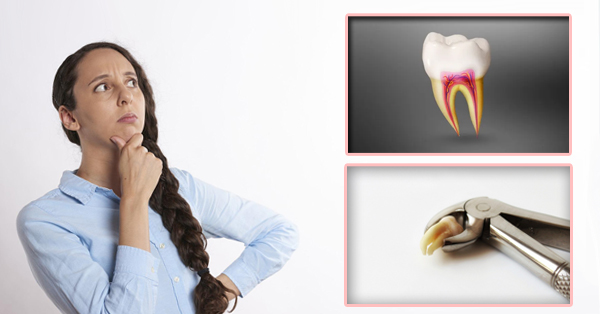 Have you ever experienced severe tooth pain that makes it difficult to eat or speak? If so, you may wonder whether a root canal treatment in Cathedral City or tooth extraction in Cathedral City is your best solution. In a previous blog post, we discussed the difference between a root canal and a tooth extraction. However, in this blog post, we will understand how root canals and tooth extraction differ.
Both procedures can be intimidating, but understanding their differences can help you make an informed decision about your dental health, whether for cosmetic dentistry in Cathedral City or endodontic treatment in Cathedral City.
What is a Root Canal?
Root canal treatment in La Quinta is a dental procedure that removes the damaged or infected pulp from the tooth's interior, which could save your infected tooth from extraction. During the process, our dental clinic in Coachella Valley experts will clean out the pulp, fill the inside of the tooth with a particular material, and seal it. Root canals are typically less painful than extractions and have a high success rate.
What is Tooth Extraction?
A tooth extraction in La Quinta involves removing the entire tooth, including the roots. This procedure is usually recommended when a tooth is severely damaged and cannot be saved through other treatments, like a root canal from an oral surgeon in Cathedral City​. The recovery period for extraction can be more extended and painful than a root canal, and you may need tooth replacement options.
Factors to Consider When Deciding Between a Root Canal and Tooth Extraction in La Quinta:
The Severity of the Damage:

If the tooth is only mildly damaged, a root canal from a cosmetic dentist in Cathedral City may be able to save it. However, extraction may be necessary if the damage or infection is severe.

The Location of the Tooth:

If the tooth is in the front of your mouth, you may be more inclined to try to save it with a root canal. Extraction from dental care in Coachella Valley may be a more practical option if it's in the back of your mouth and hard to reach.

Your Overall Dental Health:

Dental problems like gum disease or decay can impact the success of a root canal. In some cases, extraction from oral surgery in La Quinta may be necessary to address these underlying issues.

Pain Tolerance:

While both procedures can be uncomfortable, the recovery period for tooth extraction by an oral surgery in Cathedral City expert is typically longer and more painful than a root canal.

Personal Preferences:

Ultimately, deciding to have a root canal or extraction is personal. Some people may prefer to save their natural tooth whenever possible, while others may want to opt for the quickest and least painful solution.
Are You Looking for a Dental Check-up in La Quinta Near You?
If you experience tooth pain or have other dental concerns, schedule an appointment with our dental office in Coachella Valley to meet Dr. Keerthi Senthil DDS, MS, and the team at Implants Guru. For more, browse through our website or call us at 760-340-5107 right away.
You can also meet us today to discuss your options and attain a healthier smile!