Interesting Facts About Sedation Dentistry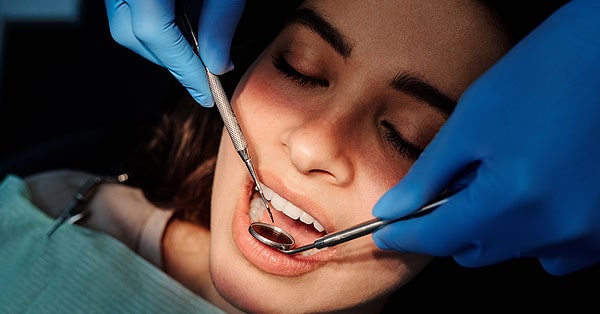 Your dental appointment is scheduled, but you are still anxious about the pain and discomfort you may have to face. If you are too fearful, it is important to consider going for sedation dentistry. In many cases, when dental anxiety becomes a serious cause of concern, the dentists recommend going for sedation dentistry. In our previous blog, we have explained the benefits of sedation dentistry in Palm Springs. However, Dr. Keerthi Senthil at Implants Guru is an implantologist serving communities of Palm Desert, Rancho Mirage, Coachella Valley, Palm Springs, La Quinta, Cathedral City, Yucca Valley, Desert Hot Springs, and Indian Wells. Consult Implants Guru to solve your queries on sedation dentistry.
Who Must Be Aware of Sedation Dentistry in Palm Desert?
People with an irrational fear of dental treatment must know some pertinent facts about sedation dentistry in Rancho Mirage. It will enable them to make a well-thought out decision.
3 Facts of Sedation Dentistry in Palm Springs and How it Help People Relax During Treatment:
Sedatives and Anesthesia are Two Different Things:

The first fact is that the patient must ask the sedation dentist in Palm Desert, about the kind of sedatives that will be used. It is prudent to note that sedatives used in dental treatment and anesthesia administered during surgery is different. The purpose of sedatives is to help patients relax during the treatment. On the other hand, anesthesia works by numbing senses to feel no pain during procedures like a root canal treatment in Palm Desert.

Sedation Dentistry is Safe:

Another fact that you must know about sedation dentistry is that it is completely safe if done properly. So, if a patient is going for tooth extraction in Palm Desert, he can ask for sedation so that the entire procedure is safe and painless for him. No risks are associated with sedation. Its safety and effectiveness are visible for everyone. Depending on your pain threshold, the dentist may prescribe IV sedation or a drug to be taken just before your appointment.

Specific Doses are given:

It is important to know that specific doses are given in sedation dentistry. Thus, dentists suggest not to self-medicate before going for the treatment. It is always suggested to stick to the guidance of the dentist. If you are going for implant dentistry in La Quinta, discuss what you need to take for sedation with your implant dentist. Before you go for all on 4 Implants, confirm what form of sedation your dentist is prescribing for you so that the whole procedure is stress and anxiety-free.
Conclusion:
Schedule an appointment for endodontic treatment in Palm Desert or any other dental services at Implants Guru. Dr. Keerthi Senthil is a renowned implantologist serving the communities in Indian Wells, Rancho Mirage, Yucca Valley, Palm Desert, Desert Hot Springs, Palm Springs, La Quinta, Coachella Valley and Cathedral City. Browse through our website of Implants Guru to access patient education material or to submit contact forms. Dial us at 760-340-5107 to have a conversation.