What Are the Benefits of Sedation Dentistry?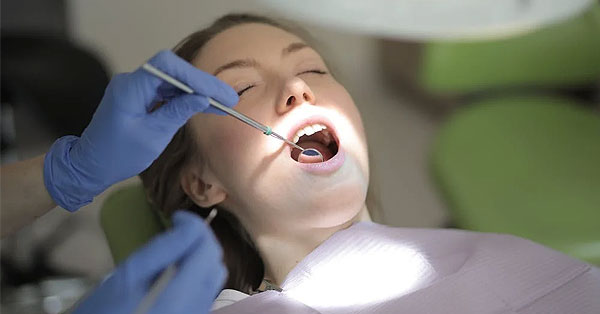 Do you dread visiting your dentist? When it comes to visiting a dentist, most of us are often overwhelmed by fear. We even get anxious with just the thought of visiting the dentist. If you are postponing all your dental visits because of your dental phobia, sedation dentistry might just be the right option for you! In our previous blog, we have explained the pain factors of endodontic treatment in Rancho Mirage and how sedation dentistry can help. If you are looking for the right options for sedation dentistry Palm Springs, visit Implants Guru today.
What is Sedation Dentistry?
As the name suggests, sedation dentistry simply refers to use sedatives to relax you or make you feel numb during your dental appointments.
Where Sedation Dentistry is Used For?
Sedation Dentist in Palm Desert use sedatives of different kinds for dental procedures like dental cleaning, tooth extraction, root canals and more. Some of the dental procedures that can be performed by sedation dentist in Palm Desert, and Palm Springs, include surgeries such as root canal therapy, tooth extraction, dental implant placement and other dental procedures.
What Are The Benefits of Sedation Dentistry?
Sedation dentistry is highly effective and safe and helps you feel much more relaxed about your dental appointments. Here are some of the benefits of sedation dentistry in Palm Springs, they include;
It helps with relieving dental anxiety during your dental appointments.
In most cases a sedation Dentist in La Quinta personalize sedation levels according to your needs.
There are several types of sedation options available for patients.
With sedatives, your dental procedures get over seamlessly and efficiently.
Since sedatives help you relieve dental phobia, they will push you to visit the dentist more frequently.
Who Is a Good Candidate for Sedation Dentistry in Desert Hot Springs?
If you are wondering whether only those with anxiety and fear are good candidates for sedation dentistry in Desert Hot Springs, you might be completely wrong. You are the perfect candidate for Sedation Dentistry, if;
If you have a low tolerance for pain.
If you have sensitive teeth and gums.
If you find it difficult to stay in the dentist's office for long hours.
If you are undergoing multiple dental procedures at once.
Conclusion:
If you're looking for sedation dentist in Yucca Valley and want to know more about Sedation Dentistry and its types, get in touch with Implants Guru. Implants Guru has the best sedation dentist in Desert Hot Springs. Contact Dr. Keerthi Senthil at Implants Guru to avail a range of services related to dentistry. Dr. Keerthi Senthil is an authority in dental implants and a seasoned oral surgeon. If you are in Indian Wells, Rancho Mirage, Yucca Valley, Desert Hot Springs, Palm Desert, Cathedral City, Palm Springs, La Quinta or Coachella Valley contact Dr. Keerthi Senthil at Implants Guru. Browse through our website to access patient education materials or to submit patient contact forms. For more information call us at 760-340-5107 and schedule an appointment today.