5 Questions to Ask During a Cosmetic Dental Consultation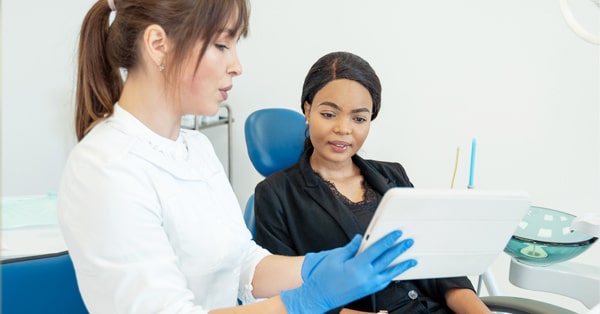 Cosmetic dental services comprises a variety of methods to improve one's teeth and smile. Cosmetic dentistry uses tooth replacement, braces, or teeth whitening to resolve dental issues thereby enhancing smiles and improving confidence. Many individuals seek aesthetic dentists when they believe their teeth are getting affected and their overall appearance is getting modified. A cosmetic dentist who specializes in such procedures including dental bridges is the ideal individual to deal with these issues. All these details can overwhelm you. In our previous blog, we have explained 9 benefits from cosmetic dentistry in Palm Desert. But here is a list of five crucial questions you must ask during your cosmetic dentistry appointment.
5 Questions to Ask a Cosmetic Dentist in Cathedral City:
Conclusion:
If you're looking for teeth whitening in Palm Springs, visit our dental clinic. Our cosmetic dentist Dr. Keerthi Senthil DDS at Implant Guru is the most reliable choice for cosmetic dental procedures in the following locations: Rancho Mirage, La Quinta, Palm Desert, Palm Springs, Desert Hot Springs, Indian Wells, Coachella Valley, Cathedral City, and Yucca Valley. Dr Keerthi Senthil is an expert implantologist who doubles as an oral surgeon as well. Refer to our website of Implants Guru to access blogs on dentistry and patient contact forms which can be submitted online for an appointment with Dr. Keerthi Senthil.