Why Must You Give Sedation Dentistry in Palm Springs a Chance?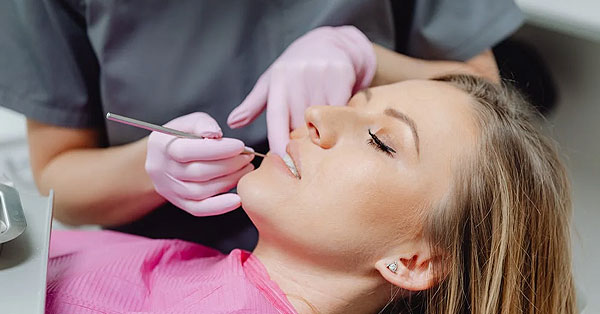 Sedation dentistry makes dentistry experience pleasant and comfortable. This becomes vital to minimize or eliminate the pain during procedures like tooth extractions or dental implants. Sedation dentist can help you in painless tooth extraction and in placing the implant. In our previous blog, we have explained 3 facts about sedation dentistry in Palm Springs and how it helps people relax during treatment. However, if you want to discover how a sedation dentist can make dentistry a painless procedure, please read on.
6 Things You Need to Consider Sedation Dentistry in Cathedral City:
Gag Reflex:

Few patients have a problem with gag reflex. This becomes a dominant barrier during dental work. This interrupts the dental work. The dentist will be prevented from carrying out the required procedure. Sedation dentists in Cathedral City can minimize gag reflexes with a mild dose of sedation.

Cannot Sit For Too Long:

People with disabilities can benefit greatly from sedation when they must go through dental procedures. Dental procedures like oral surgery or implant dentistry may require you to sit for a while and keep your mouth wide open for long. Hence, the sedation dentistry cathedral city is beneficial for the people who cannot sit for too long and cannot keep their mouths wide open for prolonged periods.

Highly Sensitive Teeth or Gums:

It is a hard task to offer dental care to those individuals who display high sensitivity in their teeth or gums. Moreover, such people usually tend to avoid a dental clinic in La Quinta because of the sensitivity. Such patients can benefit a lot from sedation dentistry La Quinta. Visit a sedation dentist in La Quinta and experience a whole new way to perform a dentistry procedure.

Dental Procedures Get Completed Quickly and Accurately:

It's vital for the dental procedure to complete quickly not just for the dentist but for the patient too. Keeping your mouth open for long is a challenge. A right procedure or treatment is always needed to address the underlying problem. Sedation dentistry can help you feel relaxed and comfortable. Dentists can work quickly since they do not have to take a break to give you time to relax your jaw muscles.

Fear of Dental Work:

Anxiety or fear of visiting a dentist causes poor dental health and is one of the topmost reasons for people to avoid dental clinics in Coachella Valley. Root Canal and Endodontic treatments used to be considered very painful procedures. But with the help of sedation dentistry, the patient does not feel any pain. Dental filling and teeth whitening are a couple of other dental treatments that could be painful to a few. The dental office in Coachella Valley can make both dental filling and teeth whitening completely painless procedures.

You Gain Trust and Opt For Preventive Dental Care:

Last but not the least, sedation dentistry provides you a painless dental care experience. Hence, you develop trust and gain confidence to opt for preventive dental care.
Which Is the Best Dental Clinic in the Coachella Valley?
Dental care anxiety is one of the topmost reasons for people to avoid dental care in Indian Wells. Dr Keerthi Senthil is an implantologist and an oral surgeon who practices at Implants Guru. Dr. Keerthi Senthil and her seasoned assistants can provide you painless dental care.
Implants Guru serves the following localities: Desert Hot Springs, Indian Wells, Rancho Mirage, La Quinta, Palm Desert, Cathedral City, Palm Springs, Yucca Valley and Coachella Valley. A sedation dentist in Palm Springs is also available at Implants Guru. Browse through our website to discover patient referral materials, blogs and other details. Submit a patient contact form today through our website or call us at 760-340-5107 to have a conversation right away.