How To Confront a Dental Emergency?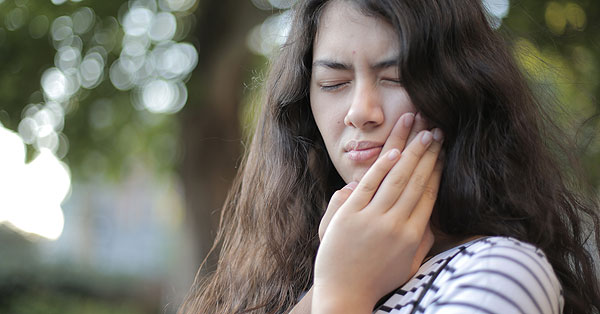 Emergencies are always uncalled for. It is something we should never ignore. If dental emergencies are taken lightly, there are chances that they can later lead to a lot of trouble. We are almost unsure of what happens during a dental emergency. We definitely cannot avoid dental emergencies, but we are sure that you can overcome them. In our previous blog, we have explained the difference between a dental clinic and a dental office in Rancho Mirage. If you live in or around the locations of Coachella Valley, Indian Wells, Yucca Valley, Palm Desert, Cathedral City, La Quinta, Desert Hot Springs, Palm Springs, or Rancho Mirage, visit Implant Guru Dentist today! Dr. Keerthi Senthil, an implantologist and an oral surgeon at Implants Guru, provides the finest service in the locations.
Dental Issues & How to Confront Them with Emergency Dentistry in Rancho Mirage:
Read on to discover more details about emergency dental issues and how you can face them before opting for emergency dentistry in La Quinta services.
Root Canal:

It is often regarded as a pivotal yet painful dental treatment. It is performed to remove the damaged tooth. If you find yourself with aching tooth and jaw pain or constant discomfort, it is one of the most common signs that you need an emergency root canal treatment in Palm Desert.

If you are in such situations, you should visit the nearest dental clinic in Rancho Mirage or dental clinic in Coachella Valley and get medical help from experts.

Tooth Extraction:

Tooth extraction in Cathedral City is one of the most common dental emergencies. If there is an infection in your tooth or something has caused tooth decay, it might require you to opt for tooth extraction in Yucca Valley.

At Implants Guru, our experts lead by Dr. Keerthi Senthil in dental care in Rancho Mirage, will assist you with the proper treatment and ensure that you are relieved of the pain at the earliest.

Sedation Dentistry:

One of the most common ways dentists treat dental emergencies is through sedation dentistry. A sedation dentist in Palm Desert often gives sedation based treatments, the most common being nitrous oxide so that they can work on the dental emergency immediately. They also offer oral sedative treatments to fix minor dental emergencies.
Which Is the Best Dental Office in Rancho Mirage?
If you find yourself in any of the dental emergencies mentioned above, make sure you visit the nearest emergency dentistry in Cathedral City or emergency dentistry in Yucca Valley services and relieve your dental pain at the earliest. Visit our experts at Implant Guru Dentist serving in the locations of Palm Springs, Yucca Valley, Desert Hot Springs, Cathedral City, Indian Wells, Palm Desert, Coachella Valley, La Quinta or Rancho Mirage today!
Conclusion:
Browse through our website of Implants Guru to access blogs and other information which dental patients require. You can also fill up and submit the patient contact form as well. If you want to avail the best emergency dentistry in Palm Desert or emergency dentistry in Palm Springs, head to Implants Guru, the finest dental office in the Coachella Valley where you can find Dr. Keerthi Senthil, the finest dentist in Rancho Mirage.