Cosmetic Dentistry Procedures to Improve Your Pearly Whites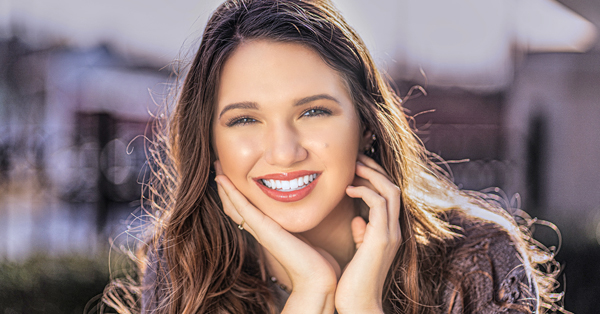 A stunning smile may brighten any room and boost your self-esteem, but not everyone is born with perfect teeth. When it comes to oral health, a visit to the general dentist is usually your first stop. The services they provide range from routine cleanings to more extensive procedures like fillings, crowns, and bridges. Normal form and function are both typically restored in the course of dental care. In a previous blog post, we discussed 7 cosmetic dentistry treatments to improve your smile. However, in this blog post, we will understand various cosmetic dentistry procedures to improve your smile by whitening teeth.
On the other hand, to enhance your smile even more, a cosmetic dentist in Rancho Mirage can help make your teeth and gums look their best. Cosmetic dentistry treatment has come a long way in recent years, and there are now several procedures that can help improve the appearance of your teeth.
Cosmetic Dentistry Explained:
Cosmetic dental treatment is a branch of dentistry that focuses on improving the aesthetic appearance of a person's teeth and smile. It doesn't necessarily involve any restorative dental work and is intended to improve the look of your teeth. Cosmetic treatment could be a good choice for you if you suffer from any of the following conditions:
Broken or chipped teeth
Spaces between teeth
Discoloration or staining in teeth
Poorly shaped teeth
Crooked teeth
Popular Cosmetic Procedures in Rancho Mirage and Palm Desert:
If your teeth and gums are in good condition, you can enhance their appearance with a cosmetic dental procedure from teeth whitening to root canal treatment in Rancho Mirage; some popular cosmetic procedures include:
Root Canal Treatment:
Root canal treatment is necessary when the pulp or nerve of a tooth becomes infected. The infected pulp, filled with pus, is removed, and the tooth is cleaned and sealed. RCT, or root canal treatment, can save a tooth that would otherwise require extraction. As a part of cosmetic treatment, you have the option for a porcelain crown to replace the original tooth, which looks and feels like a natural tooth. If you are looking for root canal treatment in Palm Desert, we are the best option.
Teeth Whitening:
Teeth whitening in Palm Desert is a popular cosmetic dentistry procedure that can help brighten your smile. There are several known methods of teeth whitening, including at-home kits, in-office procedures, and over-the-counter products. In Palm Springs, each teeth whitening process uses a bleaching agent to remove unwanted stains and discoloration on the enamel of your teeth. The results can last up to 6 months to 1 year, depending on the specific whitening process.
Crown Lengthening:
In Palm Desert, crown lengthening is a procedure that is sometimes necessary before placing a crown or veneer on a tooth. With a crown-lengthening procedure, dentists can gain access to subgingival caries, expose margins, and investigate fractures. This process allows them to craft the ideal shape for restorations while increasing surface area for improved retention of dental work.
Dental Fillings:
In Rancho Mirage, dental fillings are used to repair your teeth that are damaged by decay. The damaged area of the tooth is removed and then filled with a material such as gold, silver, composite resin, or porcelain. Under cosmetic treatment, you can choose from a variety of tooth-colored fillings in Palm Desert and materials to match the color of your existing teeth.
Dental Veneers:
They are thin shells that are made to bond with the front surface of your teeth. They are used to cover up imperfections such as chips, cracks, stains, and gaps. There are two popular materials used to construct a veneer: composite and dental porcelain, both of which offer unique benefits that enhance the appearance of your pearly whites while protecting them from any external harm.
Scaling and Root Planing:
Scaling and root planing is a non-surgical procedure used to treat gum disease. It involves removing plaque and tartar from above and below the gum line and smoothing out the roots of your teeth to prevent bacteria from reattaching.
Dental Implants:
Dental implants are artificial replacement roots that are placed into your jawbone to support artificial replacement teeth. They can be used to replace one or more missing teeth.
Conclusion:
Cosmetic dentistry can work wonders for your smile! If you are unhappy with your teeth, talk to your dentist about which procedure would be right for you. Remember, even small changes can make a big difference! Dr. Keerthi Senthil, a cosmetic dentist in Palm Desert, is available to assist you with all your cosmetic dentistry needs, including tooth-colored fillings in Palm Desert. Schedule your consultation today! With our expertise, you can achieve the beautiful smile you've always wanted. For more information, please browse through our website or call us at 760-340-5107 right away.