Complete and Partial Dentures in Rancho Mirage, Palm Desert, Palm Spring, Coachella Valley, Cathedral City, La Quinta, Desert Hot Springs, Yucca Valley, Indian Wells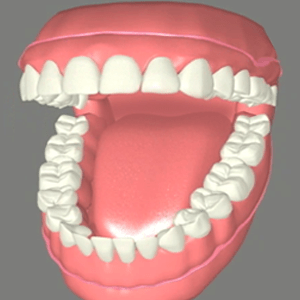 Dentures can be broadly classified into two types based on whether they replace all or some of the teeth in a row. The prostheses that replace all teeth of a dental arch are called complete dentures, while those that replace some teeth in a row are called partials. Our dental professionals may recommend one of these types of dentures as a solution for teeth loss after performing thorough oral check up and considering patients' concerns. Acrylic, metal-acrylic and porcelain are the most widely used materials for the fabrication of dentures.
Complete dentures
Complete dentures are conventional removable type prostheses that have a base, which mimics the soft gum tissues and artificial teeth that are made of acrylic or other dental materials. The choice of material for the denture depends on the patient. Dental professionals perform thorough oral checkup before recommending a particular dental prosthesis. Removable complete dentures are not the best when it comes to functionality, comfort and aesthetics. They are recommended only when the patient does not have a healthy jawbone to support dental implants.
Partial dentures
Partial dentures are dental prostheses that replace a few missing teeth in a row. They are supported by natural teeth and are made of acrylic, metal-acrylic or thermoplastic. Just like complete dentures, partials have a base that resembles gums and artificial teeth are fixed over the base to replace lost natural teeth. These prosthesis prevent the nearby natural teeth from shifting positions, hence they avoid orthodontic problems caused from teeth loss. Metal clasps or other designs are used to hold the denture in place. The restoration process may require preparation of nearby natural teeth. A small portion of the natural teeth may have to be removed in order to make space for clasps or other designs. Impressions of teeth are taken after the preparation and the partials are fabricated in the lab. This may take few weeks. Once the partial is ready for use, our dentists check the fit before fixing the restoration in place. The patient may have to visit the dental office periodically to make small adjustments so that the dentures can perform effectively as a restoration.
Our experienced team provides comprehensive dental care for all your dental need. We serve the people of Rancho Mirage CA and other surrounding areas such as Palm Desert, Palm Spring, Coachella Valley, Cathedral City, La Quinta, Desert Hot Springs, Yucca Valley, Indian Wells.