Understand The Power of Prevention With Regular Dental Cleanings and Exams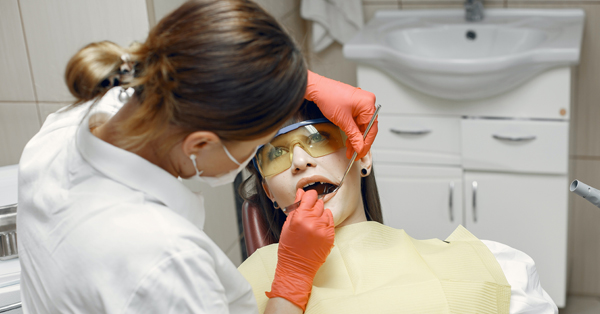 Regular dental cleanings and exams play a crucial role in keeping your smile bright, your gums healthy, and your overall well-being in check. So, let's dive in and discover why these routine appointments are an essential part of maintaining a healthy and radiant smile.
7 Key Benefits of Regular Dental Cleanings and Exams:
Let's explore the seven key benefits of regular cleaning in Rancho Mirage and exams:
Prevention of Dental Issues:

Regular dental cleanings and exams enable early detection and prevention of dental problems. During these visits, your dentist can identify signs of tooth decay, gum disease, oral cancer, and other oral health issues.

Plaque and Tartar Removal:

Despite brushing and flossing, plaque and tartar can still accumulate on your teeth. Professional deep cleaning in Rancho Mirage thoroughly removes these substances. Removing plaque and tartar helps preserve the integrity of your teeth and gums, reducing the risk of cavities and periodontal problems.

Fresh Breath:

Persistent bad breath can be embarrassing and often indicates underlying oral health issues. Dental cleanings eliminate bacteria and plaque buildup that can cause halitosis (bad breath).

Stain Removal:

Over time, your teeth can become stained from various lifestyle habits. Dental cleanings include professional teeth polishing, which effectively removes surface stains and brightens your smile.

Early Detection of Systemic Health Issues:

Oral health is closely linked to overall body health. During dental exams, your dentist can identify signs of systemic health conditions such as diabetes, osteoporosis, and heart disease.

Improved Gum Health:

Regular dental cleanings remove plaque that contributes to gum disease. By maintaining healthy gums, you reduce the risk of gingivitis and periodontitis, preserving your natural teeth for longer.

Dental Education and Personalized Care:

Regular dental cleanings and exams provide an opportunity for dental professionals to educate patients about proper oral hygiene practices. Your dentist can offer personalized guidance. By staying informed and receiving individualized care, you can maintain optimal oral health between visits.
Implants Guru - Keerthi Senthil, a general dentist in Rancho Mirage, offers a range of services, including dental cleanings, preventive care, and personalized treatment plans. By prioritizing regular dental visits, you invest in your oral health and overall well-being.
Are You Looking for a General Dentistry in Rancho Mirage?
Dental cleanings and exams offer numerous benefits, including detecting oral diseases you may not be aware of. Don't neglect your oral health! Schedule your next dental appointment with Implants Guru, a general dentist in Rancho Mirage, to enjoy these benefits and maintain a healthy, beautiful smile. Call us at 760-340-5107 today!